About Bots
At Bots.co.uk we are passionate about robots and the benefits they bring to businesses of any size in any industry.
Collaborative robots are perfect in both industrial and commercial environments and have many benefits. Help increase productivity amongst staff, boost morale, and even reduce injury.
Using an automated solution such as a collaborative robot, can also in the long term save money and reduce production costs.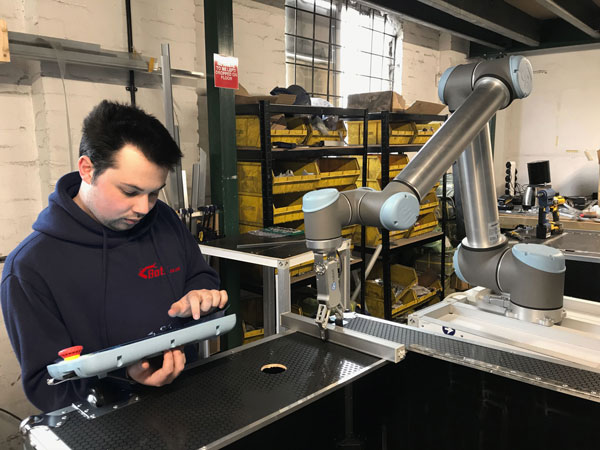 Making Automation Accessible
We understand that purchasing a robot outright can not only be quite an investment, it can also be quite a risk. This is why we offer businesses the opportunity to hire a robot as an alternative to purchasing. Hire a robot from £2.70 per hour with zero risk.
Why hire a Robot from Bots.co.uk?
✓ Zero upfront investment
✓ Prices from £2.70 per hour
✓ No long-term commitment
✓ No minimum agreement
✓ We install for you
✓ Training provided