OnRobot Grippers
Cutting edge gripping and sensing systems allowing fully collaborative robots to achieve assembly, picking and place and machine tending/testing.
RG6 Collaborative Gripper
The RG6 gripper has a stroke of 160mm, giving you flexibility for a variety of different-sized parts. It's easy to install and use and can be used in a dual gripper configuration.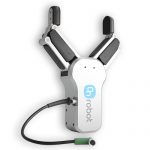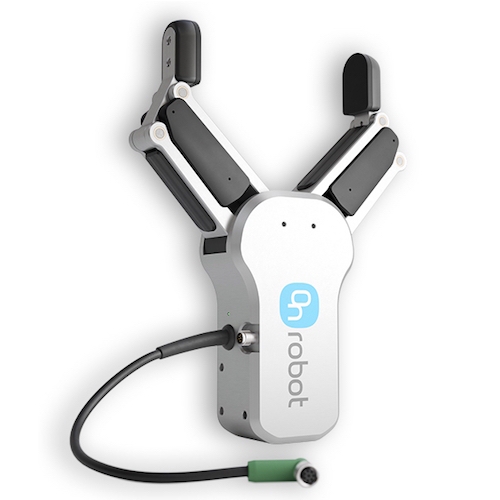 Gecko Gripper
The Gecko Gripper uses millions of micro-scaled fibrillar stalks that adhere to a surface using powerful van der Waals forces — the same way that geckos climb. Inspired by nature, the Gecko makes it possible to attach and lift any kind of flat and smooth surfaces without compressed air or any external power, using  easy gripping technology for Pick & Place applications.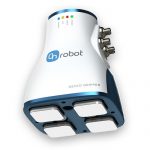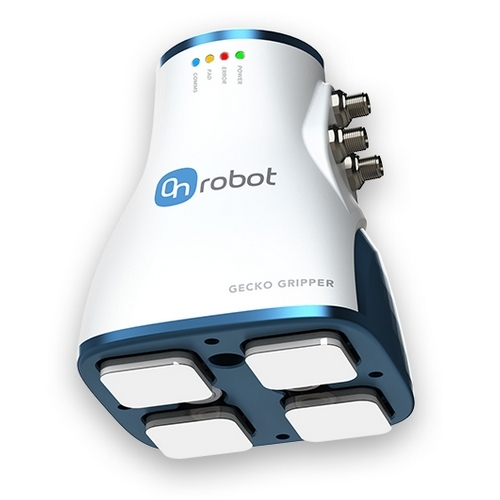 RG2-FT – Smart Gripper with F/T Sensor
The RG2-FT delivers a gripper with added sensing and intelligence, capable of controlling the robot and itself to achieve what the operator would like it to do, even when exact parameters cannot be programmed in advance.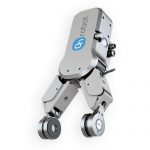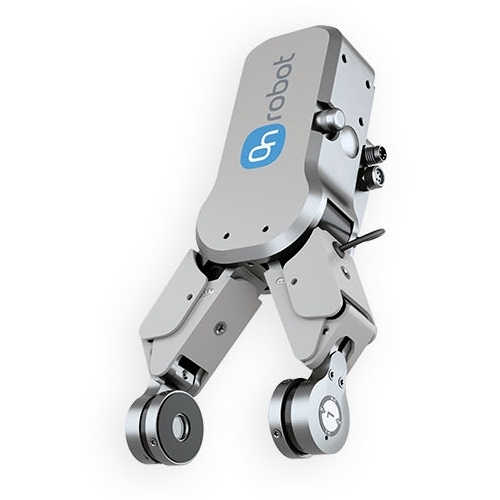 Dual Gripper
Both the RG2 and the RG6 are available in a Dual Gripper configuration. This allows two grippers to be installed on the same robot arm, without any additional cables. The two grippers work as independent grippers.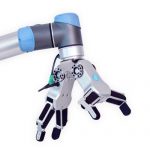 Robotiq Grippers
Robotiq grippers and plug + play vision system. These off-the-shelf products are known for their ease of integration with our 6 Axis Cobots.
Hand E
Gripper Stroke 0 to 50mm
Grip force 60 to 130 N
Payload up to 5 kg
Plug + Play & easy to program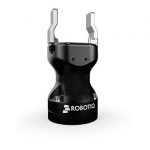 2 Finger 85
Gripper stroke 0 to 85mm.
Grip force 20 to 235 N ± 15%
Payload up to 5 kg
Compatible with all major industrial robots.
Easy Integration on Universal Robots.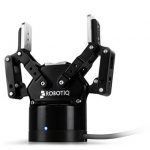 2 Finger 140
Gripper stroke 0 to 140mm
Grip force 10 to 125 N
Payload up to 2.5 kg
Advanced control features
Ideal for high-mix pick and place operations for various industries such as electronics, consumer goods and logistics.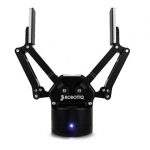 3 Finger Gripper
Get maximum flexibility for robotic R&D.
This robot hand is compatible with all major industrial robots.
Easy integration packages are also available for industrial robots such as: Universal Robots, ABB and Yaskawa.
A ROS stack is also available.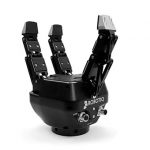 Dual Gripper Adapter Plate
Designed for machine tending applications where the robot is required to remove a completed part and replace with a new one.
Made to be used with the 2F85 and 2F140 Grippers.
The adapter plate fits all Universal Robots.
Offers ISO-9409-1-50-4M6 pattern on both robot and tool sides.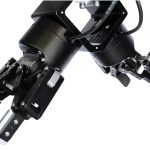 Setup Robotics
Magnetic, Vacuum, Two and Three Finger Grippers as well as accessories.
Magnet Gripper
Lifting Capacity 6kg
Max Residual Gripping Capacity 0.03kg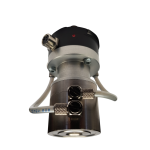 Three Finger Gripper
Clamping Distance 0.140mm
Griping Force External/Internal 75/85N
Weight 0.271kg
Dimensions 190x162x125mm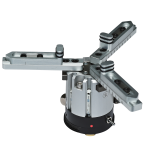 Two Finger Gripper
Clamping Distance 0.140mm
Griping Force External/Internal 75/85N
Weight 0.238kg
Dimensions 190x162x125mm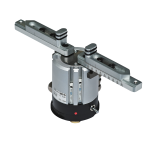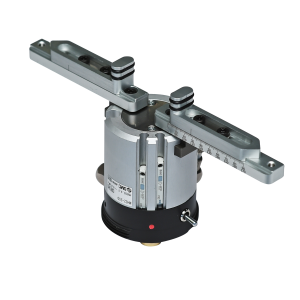 Vacuum gripper 10mm
Max Theoretical Lifting Capacity 0.67kg
Material NBR
Weight 0.085kg
Dimensions 125x95x81mm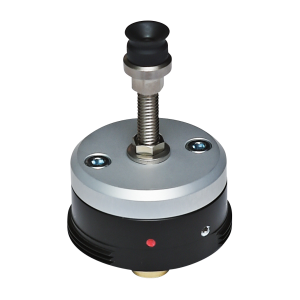 Vacuum gripper 4 x 50mm cross
Max Theoretical Lifting Capacity 4 x 16.7kg
Material NBR
Weight 0.085kg
Dimensions 125x95x81mm