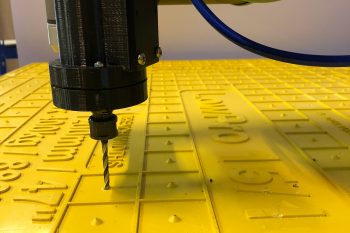 19/11/2019
Five ways cobots can increase productivity
Cobots – collaborative robots – are robots specially designed to work alongside human employees to complete a range of tasks. An increasing number of business leaders are making the move to integrate cobots into their workplace as a means to improve productivity. To help you understand why cobots can boost productivity in this way, we've […]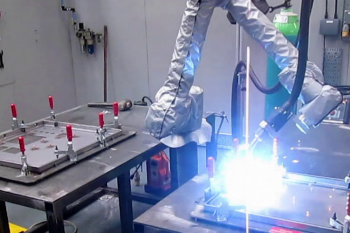 30/10/2019
How the automotive industry is benefiting from welding robotics
Welding robots in the automotive industry has become a universal application that car manufacturing companies are increasingly using in their daily activities. While robots are also used in other applications such as painting, welding remains one of the main areas where the technology is used. The automotive industry has also not been left behind in […]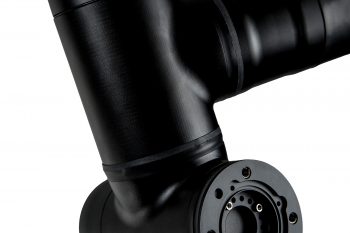 14/10/2019
Demystifying the biggest myths around collaborative robots
Collaborative robots (cobots) have enhanced industrial automation in unprecedented ways through their unique, high-tech, and exciting capabilities. The robots have revolutionised manufacturing by reducing the cost and resources used in various process. Despite the advancements witnessed in the robotic technology, the idea of automation using cobots still elicits false myths and misconceptions, especially from people […]
How robotic technology is changing the agricultural sector
Agricultural robots play an important role in agriculture in the 21st century. According to reports, market research has revealed that the robotics market is expected to reach 11.58 billion come 2025. Robots make work easier and faster and they also increase the efficiency of agricultural processes. Countries like Japan which are unable to meet the […]
02/10/2019
How to balance your robotics and human workforce
If you are not familiar with the term Industry 5.0, it is a term used to describe the peak of human-robotics integration in the workplace. The combination of artificial intelligence, IoT, machine learning and human workforce in organisations is no longer just a means to gain a competitive advantage in the market but a necessity […]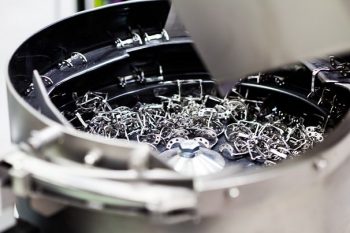 16/09/2019
Tips for balancing a human and robotic workforce
In businesses, technology is playing an important role in increasing efficiency and productivity through automation. As a technology, robots were initially employed in the manufacturing sector as their automation allowed them to effectively carry out repetitive precision tasks that would otherwise be costly or difficult for human labour to achieve. Balancing human and robotic workforce […]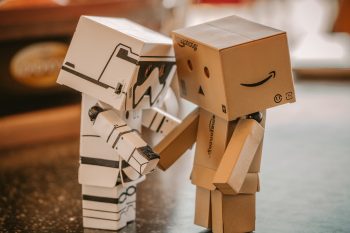 10/09/2019
The future of packaging
The unexpected ways packaging automation is changing the industry for the better When we think of automation, especially in factories or industry, we often think of robots as a replacement for people. But when it comes to fields such as packaging, the introduction of automation has done far more than making existing jobs more efficient. […]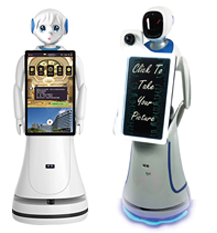 30/08/2019
What does hiring a robot say about your business?
Robot hire is still yet to fully take off in popularity, though it's inevitable that it will, so many businesses are left unsure about the image robot hire will present. If you're thinking about hiring a robot, either for a trade show, event, or for use within your business, what is it actually going to […]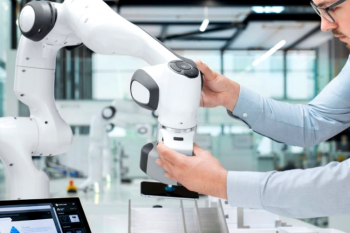 29/07/2019
Introducing automation into your business
Automation has grown rapidly in popularity in recent years, and it doesn't take long to work out why. Bringing automation into a business will produce many benefits, from lowered overhead costs to an increased trust in internal processes – and even improved customer service. Automation may be a powerful tool for businesses, but the process […]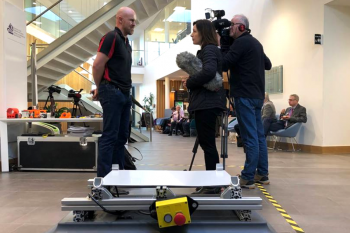 15/07/2019
Is your business ready for Cobots?
A recent development in the industry is the rise of the Cobot – or collaborative robot. More and more workplaces all over the world are starting to use these machines to make life easier for their human counterparts, and there are clearly many benefits to doing so. You can expect the use of Cobots to […]