Second Hand Listings
All Prices shown are excluded VAT.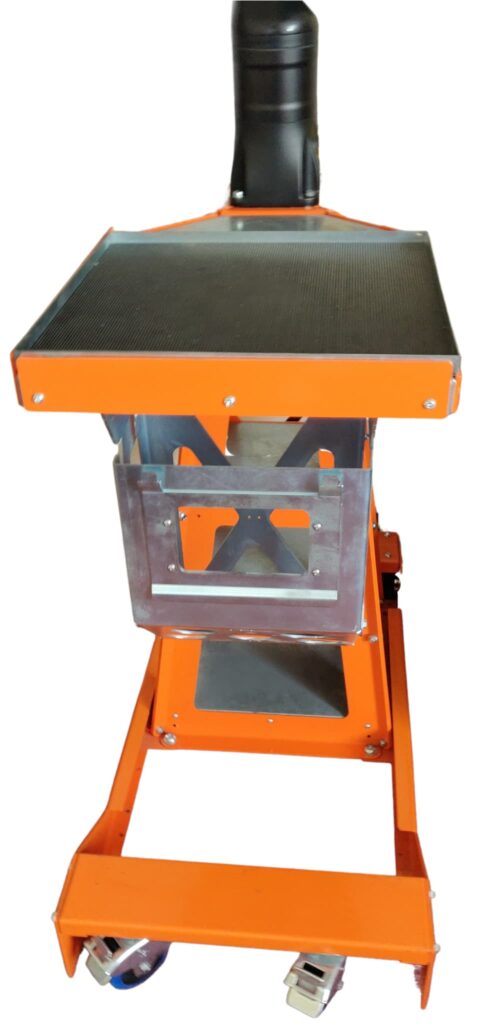 SETUP ROBOTICS – Robot Arm Stand
£1200 + vat
Stable floor mounting for robot arms
Pick/place table
Folding teach pendant bracket
Wheel set
Mounting plate compatible with all UR standard and e-series robots
Practical storage shelves for controller cables, tools and other
Footprint 500 x 994 mm (folded)  (500 x 1199 mm unfolded)
Height 930 mm (1220 unfolded)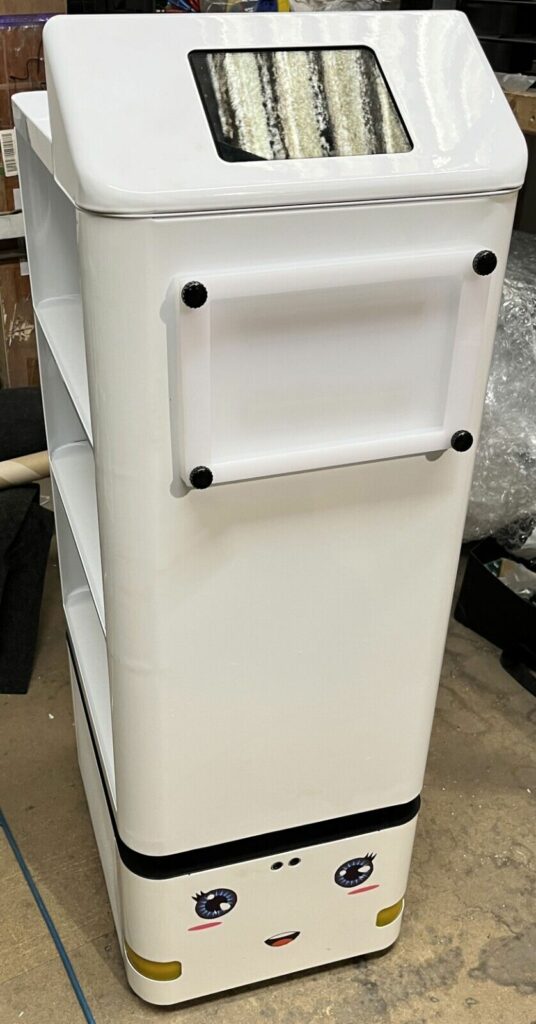 Dexter Robot – Sold As Seen
As more Restaurants opt to use Robot hire to deliver both their food orders and drinks, the market continues to expand.  Dexter Dish Delivery Robot is one new concept which will deliver hot food to customers saving cost, manpower and improving efficiency.
The Dish delivery Robot uses a cloud brained system for information and processing such as map management, route planning and updating Menu's. The system comes complete with a three layer tray each capable of loading up to 10kg. The system also has auto docking and one time multi point transportation.
There are already many models on the market that are often referred to as Robot Waitress or delivery Robot and many of them are finding their way into many establishments including restaurants, Airports and shopping Malls. The Dish delivery robot saves time efficiently by reducing the amount  of staff needed to serve and it can also display coupons, adverts and mobile Ad's via a HD Touch screen.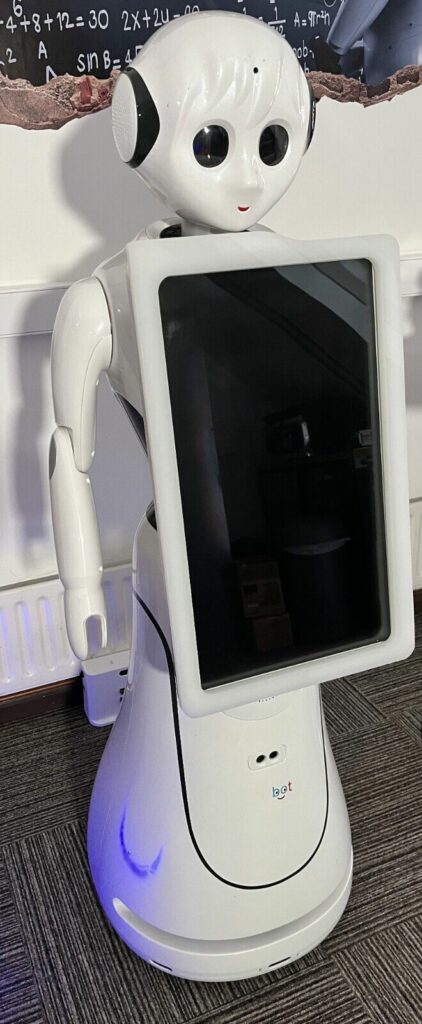 Information Robot – Sold As Seen
LILY ROBOT
Designed to provide excellent customer service, Lily is a multi functional professional service robot that will assist and guide from the moment you meet her.
She is a friendly and smart lady, who can interact with you, entertain guests, answer questions, and provide navigation. Lily can also identify your emotions based on your expressions, body movements, voice and the words you use and will select the most suitable way to respond to you.
She is equipped with face recognition technology, a high level security obstacle-avoidance radar, data processing functions, and service platforms with payment and printing options, making her the perfect solution for your business needs.
No Warranty on Product – Sold As Seen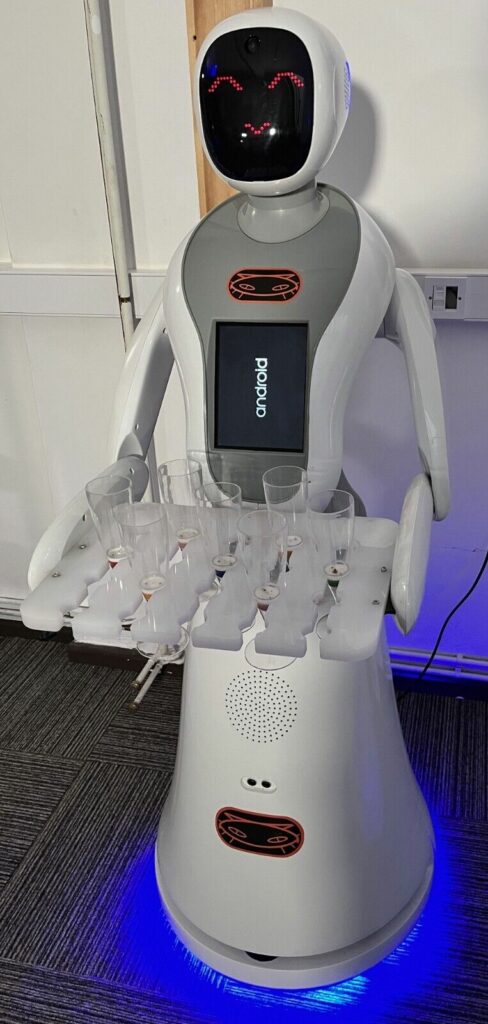 Robot Waitress – Sold As Seen
The Ideal Marketing Tool
We're living in a much more image-conscious age, when people love to document and share the day to day through photographs on social media. People are also constantly on the lookout for something new and unusual to snap, to make their posts stand out by capturing something unique.
We put together a list of the best welding helmets for our fellow welders,
That's where a robot waitress could make a massive difference to your restaurant. If you run a restaurant or café, then you want to give your customers a dining experience like no other in the hope that they will shine a positive social media spotlight on your business.
Product is sold as seen, without no warranty. Happy to show how the system works.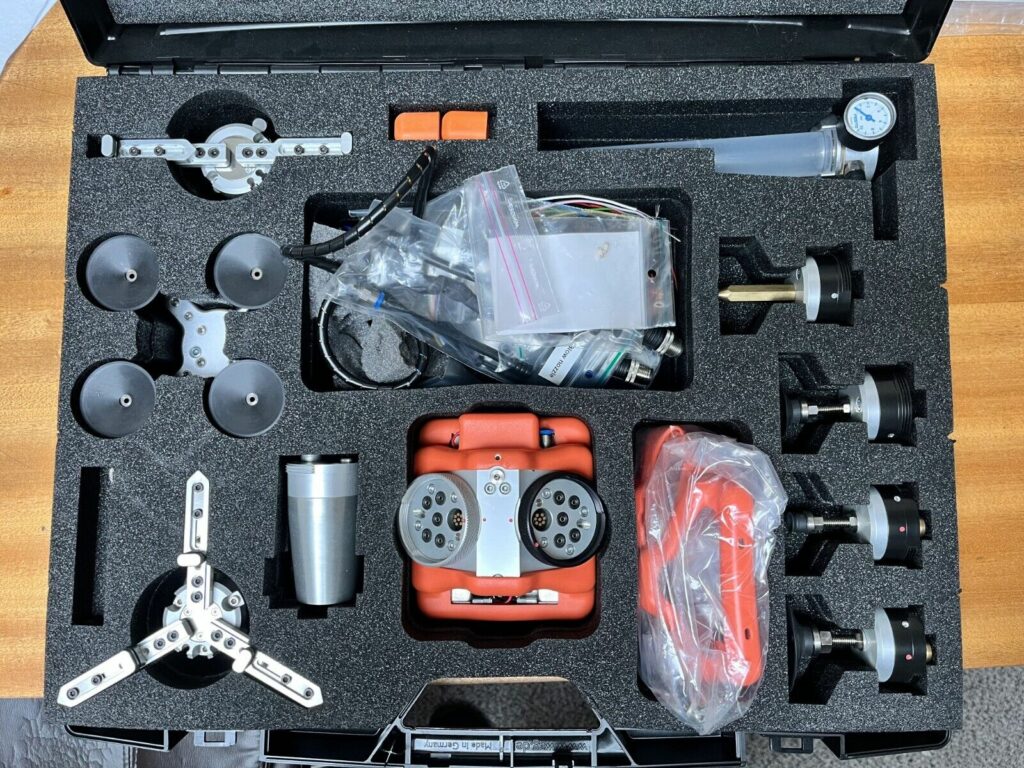 Setup Robotics Gripper – Ex Demo System
ToolBase allows different tools such as: finger grippers, suction cups, dispensers, magnet grippers.
All can be fitted and thus setup the robot for the next task in seconds. The patent pending design reuses pneumatic components for both vacuum and actuated gripping technology resulting in a flexible and compact design minimizing torque to 
robot arm
.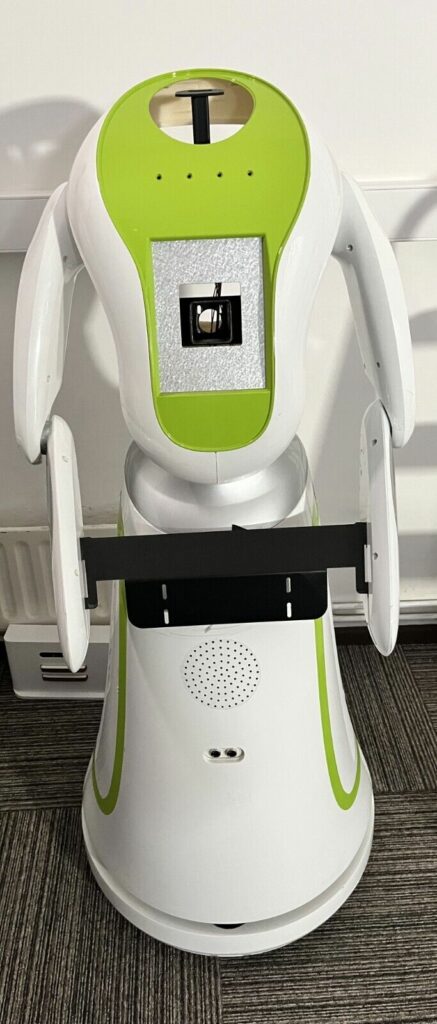 Body Parts for Robot (Lower Section)
Body Parts for Robot – Some electrical items inside but not working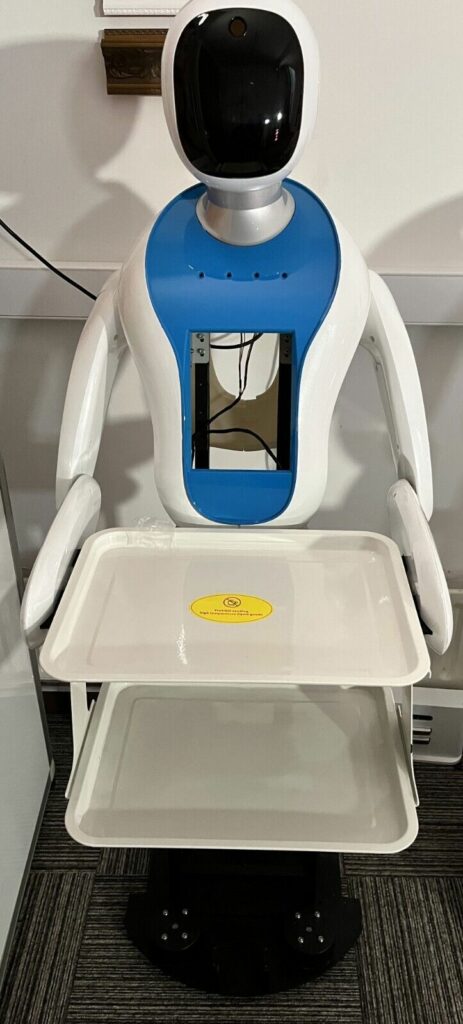 Body Parts for Robot (upper)
Upper Parts of Robot without electrical components for showcase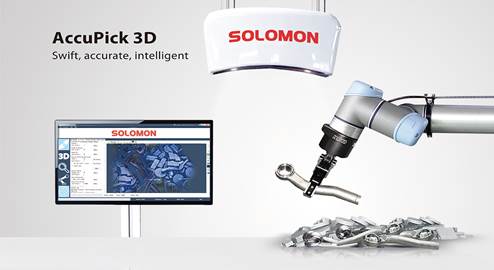 1 X Solomon 3D bin picking system ex demo system £9,999 save £8000 installation and training receive a quote
The Accupick 3D from Solomon can pick and place a variety of objects from a bin, thereby reducing the amount of time and energy human workers have to spend completing menial or repetitive tasks. The AccuPick 3D works with 16 major robot brands to transform the learning capacity of current cobots. There is no need for CAD files or complicated programming with the new 3D bin picker. Users will only need to input several images of the objects to be picked, and the machine will intuitively learn to recognise them.
• Reduce training time to recognise complex objects
• No 3D CAD file, not a problem
• 16 Major Robot Brands Supported
• Fast motion planning to prevent bin collisions
• Fast Image Scanning and Processing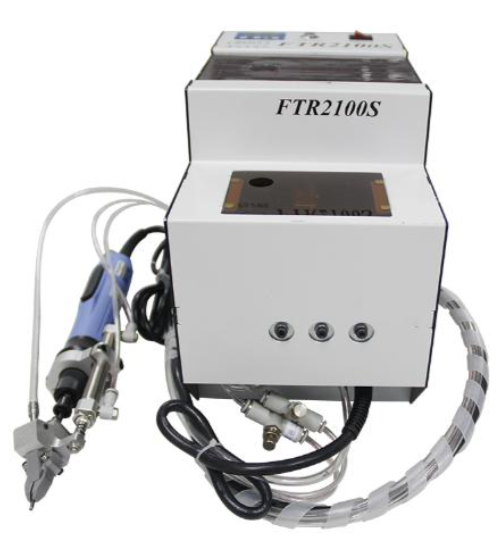 2100S Automatic Screw Locking Machine
– £999
Automatic Screw Locking Machine can feed and lock screw in one step,no need to take screws by hand,so this improve work efficiency and save operating time greatly.No matter how fast you want, it can work well, no screws were stuck, even if the screws were stuck,It can be easy to troubleshoot,When the screws finished working, the machine will automatically prepare next screws,no need to take it by hand.Just align the screw hole directly,and it will be locked by a soft press.It is convenient and quick;The machine has beautiful appearance, new design, it is small and convenient and can be placed anywhere,It is mainly used in electronics, plastics, toys, electrical appliances, communication equipment, etc;
• Applied Screw: M1.5-M5.0
• Screw Length: ≤20mm
• Output speed: 40-60PCS/min
• Size: 365x163x243mm
• Weight: approx. 10.5kg
• Error Rate: 0.03%
• Feeding Mode: Rotary mode feeding screw
• Vibration Mod: Electromagnet