OnRobot Grippers
Cutting edge gripping and sensing systems allowing fully collaborative robots to achieve assembly, picking and place and machine tending/testing.
RG6 COLLABORATIVE GRIPPER
The RG6 gripper has a stroke of 160mm, giving you flexibility for a variety of different-sized parts. It's easy to install and use and can be used in a dual gripper configuration.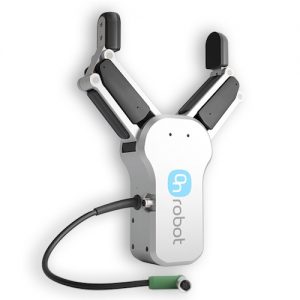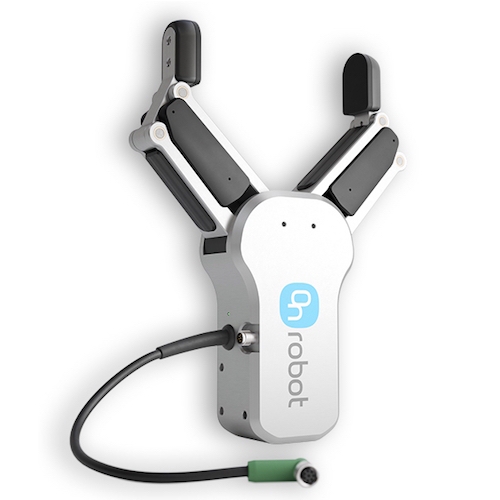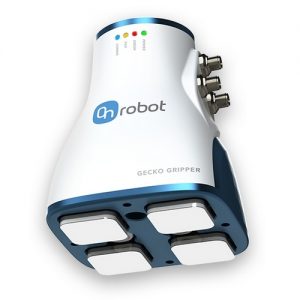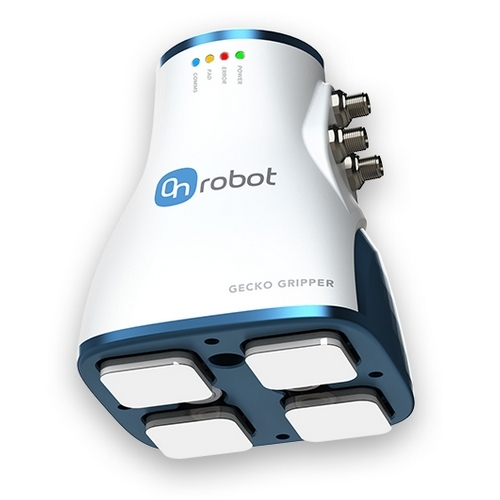 GECKO GRIPPER
The Gecko Gripper uses millions of micro-scaled fibrillar stalks that adhere to a surface using powerful van der Waals forces — the same way that geckos climb. Inspired by nature, the Gecko makes it possible to attach and lift any kind of flat and smooth surfaces without compressed air or any external power, using  easy gripping technology for Pick & Place applications.
RG2-FT – SMART GRIPPER WITH F/T SENSOR
The RG2-FT delivers a gripper with added sensing and intelligence, capable of controlling the robot and itself to achieve what the operator would like it to do, even when exact parameters cannot be programmed in advance.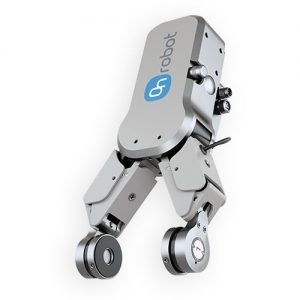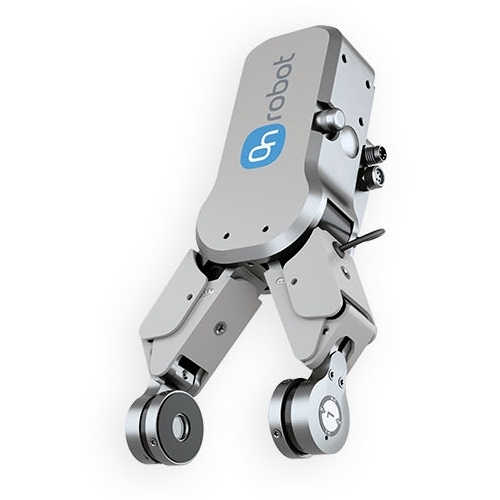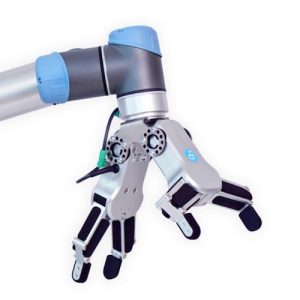 DUAL GRIPPER
Both the RG2 and the RG6 are available in a Dual Gripper configuration. This allows two grippers to be installed on the same robot arm, without any additional cables. The two grippers work as independent grippers.
ONRobot Eyes
Adding vision to robotic applications has never been easier, with one-picture calibration, fast programming and seamless gripper integration
Flexible, adaptable vision system with on-robot or external mounting is ideal for almost any collaborative application
Affordable, efficient 2.5D vision offers depth perception for varying heights or stacked objects
Easily sort, pick and place unstructured applications with high reliability using any supported robot arm