AUTOMATE YOUR WELDING OPERATIONS WITH A ROBOTIC ARM
Increase your productivity with collaborative robot welding
Interactive welding system that can be deployed easily and flexibly in existing, manual welding booths, eliminating the need for costly new robotic cells.  Users can program advanced settings directly on the teach pendant that comes with the robot.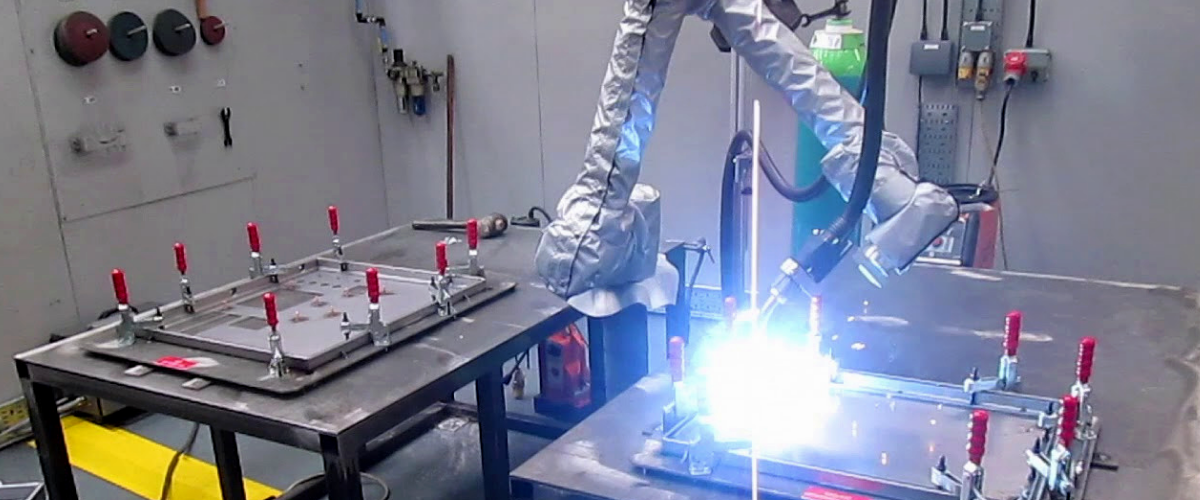 Advantages of collaborative robots welding
-Fast and easy robot deployment, even for small-volume production and fast change-overs
-Easy programming with no experience required
-Re-useable programs for recurrent tasks
-Lightweight for easy redeployment to different machines
-Safe for side-by-side human interaction with patented force-limiting technology
-Increased quality, consistency, and production speed
Have a questions? Fill out the form below and we'll get back to you!