THE ONLY UK COMPANY TO OFFER A DIVERSE RANGE OF COBOTS
Kassow 7 Axis Cobot
– Starting From £26450
£22,999

(ex VAT)
(

May 2023 Limited Availability Offer

– Enquire Today)
Kassow robots are designed to work quickly with high payloads and an intuitive user-interface. A highly capable robot ready to use from the first minute, it very quickly becomes an in disposable members of your workforce.
The 7-axis robot can easily be integrated with your current team's And due to the very easy nature of programming it can be setup and in use in a very small timeframe. The Easy to use tablet makes it easy to program and quickly becomes second nature.
Franka Emika
– Starting From £30,725 (ex VAT)
Franka Emika is a first-generation collaborative robot system designed specifically to assist humans. The complete modularity, ultra-lightweight construction, highly integrated mechatronic design, sensi ve torque sensors in all joints, and human-like kinematics, make the system unique. Based on the "soft robotics control", inspired by human beings, The Cobot is able to recognize and process even the slightest touch by using its artificial reflex system to react within milliseconds.
Mobile Industrial Robots – MiR
Mobile industrial robots are a leading manufacturer of mobile collaborative robots that provide automated in house transportation.
These are a new generation of mobile robots which will give businesses an optimal return on investment and a payback period of less than a year.
Service Robots
– Starting Frm £10999 (ex VAT)
Eva Robot/Survey – Imagine a Roaming Robot recognising guests, taking pictures and giving the option to share or print. Now a reality with the Eva Photography Robot or Take a Survey with the Survey Robot.
Robot Waitress – Imagine a Roaming Robot recognising guests, taking pictures and giving the option to share or print. Now a reality with the Eva Photography Robot.
Amy Plus – Amy Plus is a unique interactive service robot designed to enhance your hospitality experience.
YuMi® from ABB Robotics
– Starting From £47999 (ex VAT)

ABB has developed a collaborative, dual arm, small parts assembly robot solution that includes flexible hands, parts feeding systems, camera-based part location and state-of-the-art robot control.
Universal Robots
– Starting From £22,249 (ex VAT)
Universal Robots have three different collaborative robot sizes that are easily integrated into existing production environments. With six articulation points and a wide scope of flexibility, these collaborative robot arms are designed to mimic the range of motion of a human arm. Our collaborative robots have 3 different payloads 3, 5 and 10 kgs.
HOW IT WORKS
A collaborative robot (also known as a cobot) is a robot designed to safely assist a human worker to complete a variety of specific (usually repetitive) tasks. These are different to industrial robots which are robots that usually built and programmed specifically to work on an isolated task behind strict protective measures.
The cobot is programmed for each task by the user, either through software or manual manipulation (moving the joins/axis of the robot into step by step positions)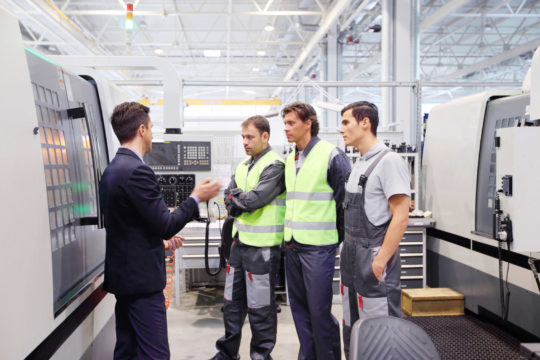 A bots.co.uk representative and workflow manager will come out to your place of business and video the work process so we can get a better understanding of what is required.
From the information we gather we can put together a full survey of what is required and the best course of action.
From our Survey we provide a solution to your needs, when we are happy all the needs are fulfilled you can hire a robot like a worker.  The Robot can work 24/7 7 days a week.
And can be manipulated if your task changes at all.  The flexibility is very useful for changing tasks and projects.
Our Robots are connected* using our own Tracking System (ReDiT) and provides live data as well as log files for you to see the processes of your Robot from anywhere in the world.
You can monitor the robot when not at the workplace and can set Alerts for different aspects of the Robot so you can track it's progress. Email Alerts, Text alerts and Push** notifications are all available.
Alerts can provide invaluable information on iterations, current status of all the different parts of the robots.
*Requires and internet Connection
** Comming soon, requires smartphone App.
Robots are being updated and release all the time, when you hire a robot you receive:
Free Maintenance and call out
Free Robot Upgrades every two years to the latest most versatile systems
Automation process design  is all in the cost.
Zero upfront investment
No long-term commitment only one Month from Installation.
Fixed cost per hour
Installation 4 weeks from signed contract
Keep upto date with the robot working, how many cycles the robot has done, how many hours the robot has worked
All maintenance and routine upgrades included
Click to Learn About Robot/Cobot Hire in the UK.