COLLABORATIVE ROBOTS TRAINING PROGRAMME
Learn to program and test a Cobot in this technical training course.
Bots Automation offers cobot training classes in the programming, applications and servicing of collaborative robots. These hands-on classes enable users to quickly gain the experience needed to create cobot applications and deploy cobot solutions.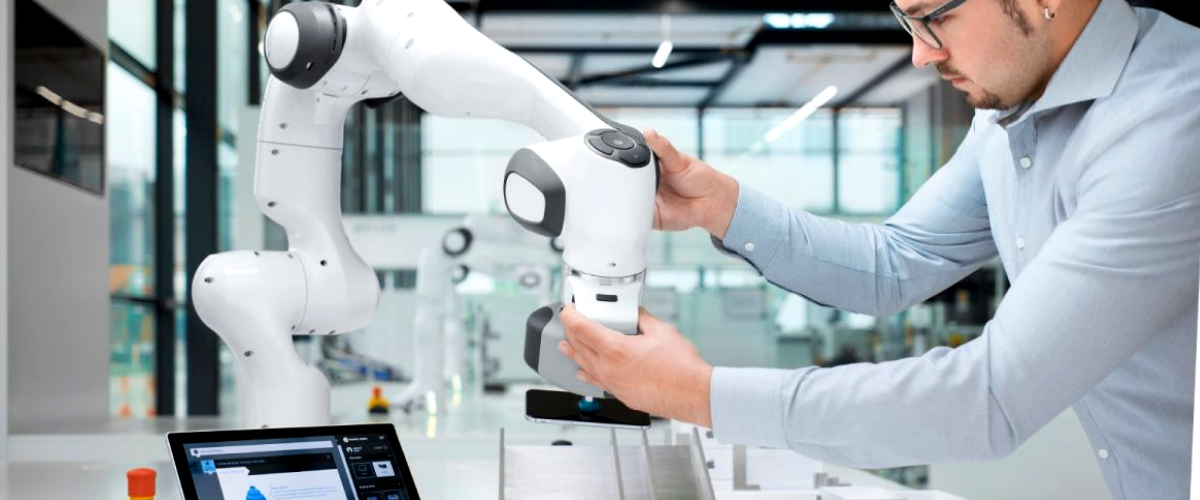 Our one-day training course gives insight into all aspects of using a collaborative robot.
– Special Offer Robot Training at £1499+vat
– 1 days training for up to 5 people
– Learn how to use the cobots to automate your business
– We bring the cobot arm to you on site
Have a question about this training or another? Fill out the form below and we'll get back to you!
[contact-form-7 id="2231″]