UK's Biggest Bowl Feeder Supplier • Made in the UK • 3 Years Warranty
Vibratory bowl feeders are designed drying, screening, cooling usage etc. they are devices used in feeding separate component part for gathering on industrial manufacture line. They are mostly used when a randomly organized bulk bundle of small components must be fed into another feeder machine in a specific path.  Vibratory Bowl feeder relies on the mechanical behavior of a portion, in such a way that when it's lightly shaken down a conveyor chute that is fashioned to fit the part, they will progressively be shaken so that they are all connected. With the increasing incorporation in the entire manufacturing process, the need for vibratory bowl feeders is from time to time reduced by providing the mechanisms on tape packages that keep them oriented the same way throughout shipping and storage. Vibrating conveyors is made up of vibration damper, vibration motor, support base, trough and other accessories.
Vibratory Bowl feeders are used by many manufacturing companies such as cosmetics, pharmaceutical industry, electronics, automotive, food, Fast Moving Consumable Goods, packaging, and metalworking companies. It also serves other businesses, including construction, foundry, steel, glass, recycling, paper, and plastics.  It also provides a cost-effective substitute for physical labor to save manufacturers labor cost and time. Many factors must be put into consideration when choosing a parts feeder, such as the industry, material properties, application, and product size.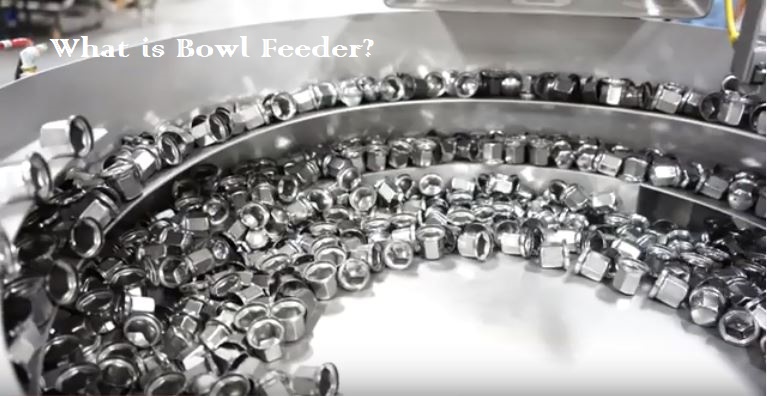 Types of Feeding System
Bowl feeders: this is made up of a bowl top with a spiral track inside the bowl. These feeders are delivered from bottom to up the road into the top of the feeder as the bowl feeder vibrate.
Centrifugal feeder: it also referred to as a rotary feeder, this feeder separate parts utilizing rotating force which rotate with high speed to pull to the outside of the bowl.
Step feeder:  the critical features of step feeder are that it functions gently and with no vibration.
Linear feeders: this feeder is used to handle uneven supplies of parts from upstream equipment, thereby creating a smooth flow for further processes.
Carpet feeder:  it ensures soft treatment of oriented components from bundle to escapement devices that generate accumulation before handling units.
Axis vibration feeders: it is robotic feeder parts that use a vibratory plate to allocate portion evenly on a level surface for pickup by a manufacturing robot.
Vibratory Bowl feeders are the most sophisticated reliable, useful and robust unit available in the market todayand it's also the most smooth way of handling and sorting bulk products for further processing and packaging in a production line.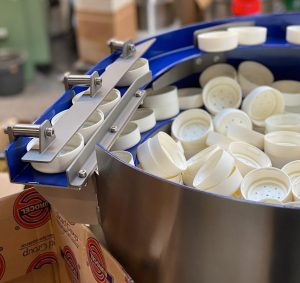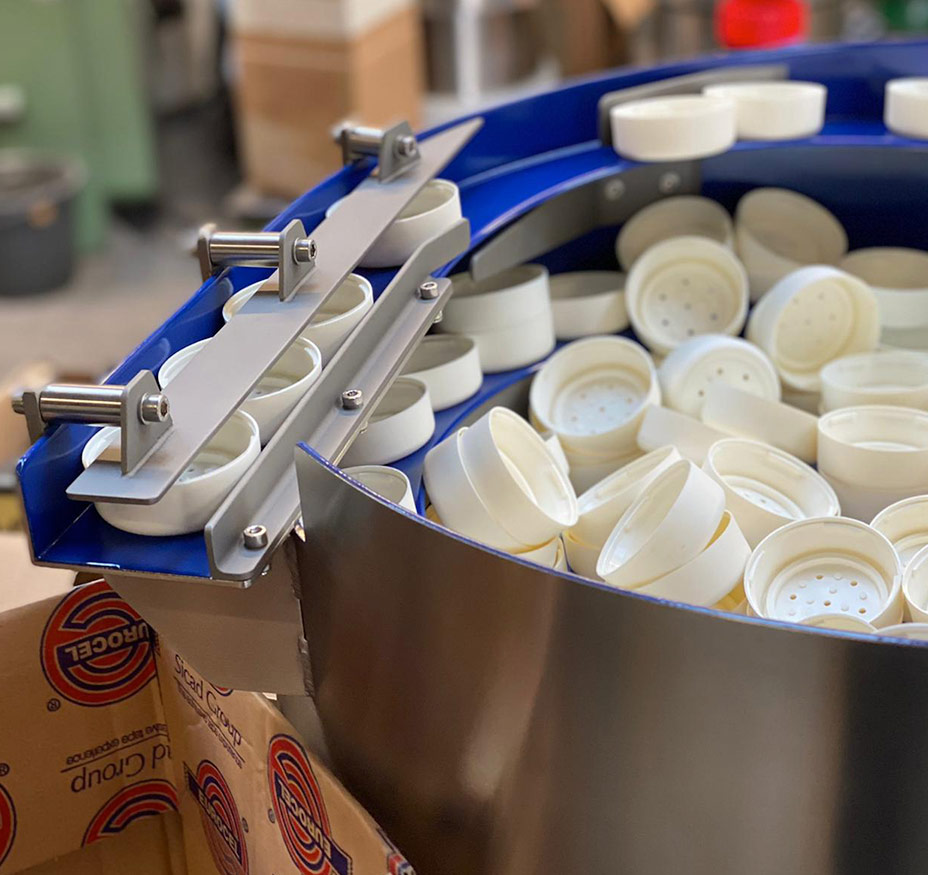 The most common solution to handle and sort bulk products for further processing machines and assembly lines is to use Bowl Feeders.  The application is one of the most important factors which will define the Bowl Feeder's function. Vibratory Bowl Feeders remain a robust and reliable addition to line operators.  They are used in many Industries including Pharmaceutical, automotive, Food, Electronics and Packaging to name just a few.
Bots.co.uk supply Bowl Feeders that will supply precise and accurate distribution of the components and will adapt our Feeders to the complexity of the components distribution providing perfect integration while optimising the materials reliability and manufacturing costs.
Bots.co.uk has a wealth of knowledge in component Feeding, automation and material Handling techniques. We offer Vibratory Bowl Feeders, linear Drive, Rotary Bowl, Vibratory Hopper, Feeder Parts and Magnetic Feeders at both competitive prices and the best quality.
The exit orientation of a Bowl Feeder depends heavily on the parts shape and mass distribution. There are several factors to consider when selecting a parts feeder, at Bots.co.uk we have experience of helping you find the best solution for your application. We can provide you with the most cost effective alternative to manual labour.
The Bowl Feeders include an out feed accumulation track to convey parts along and discharge parts into an assembly machine. The feeder will ensure the parts are sorted in a consistent and required position.  A variable speed control box can be used to control the vibration of the bowl feeder and stops the flow of parts to the out track via sensors.
There are several factors to consider when selecting the right bowl feeder for your application. It is really important to consider the materials used, industry, application, material properties and product volume.
At Bots.co.uk we are responsible for your entire production process of your application and if you are looking for a specific Vibratory Feeder to carry out a specific function, we can help you select the correct product for your application.
Please contact theta on 01384 389 317 to find out more or email info@bots.co.uk
Click here to know about;