Hire a Collaborative Robot
Hire From £63.99 Per Day – Plus Training for up to 5 People.
We're super excited to offer businesses the chance to modernise their processes with our Robots from as little as £65 per day based on one month hire. Contact us for a free onsite consultation and see where the future will take your business.
Why Hire a Robot – Some of Companies that Hire Robots From Us:

Only One Day Commitment
Full Onsite training on the robot within 4 hours your team will be ready to program the robot
Test the system works onsite
If we cant do the automation you will not have to pay anything
Workflow software
24/7 support
Prove the concept before purchase
We also Sell robots.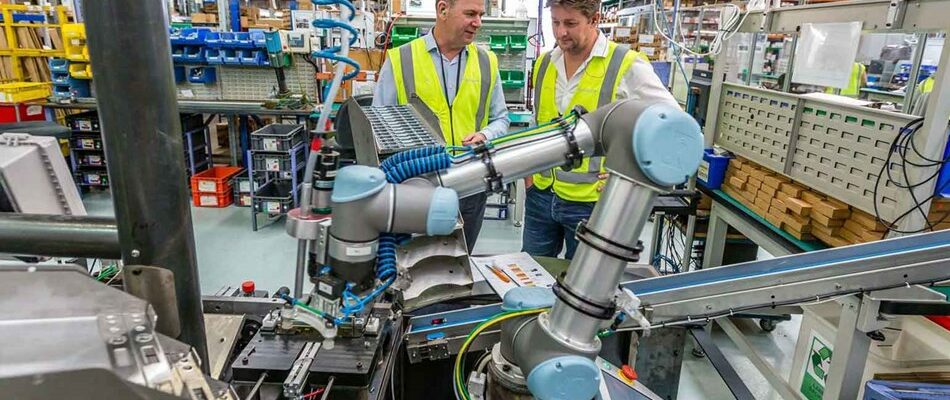 Your Workforce Into The Future
Collaborative robots are fuelling productivity and here at Bots UK, we are encouraging the use of collaborative robots by making it accessible to the UK market through our flexible hiring service. Businesses can hire and test the robots suitability and explore the benefits that automation can bring into the workforce.
Bots Automation provides training and support along with performing maintenance checks. And if you still feel you need more training we provide that too!
BOTS Hire Price
Hire any robot from £65 per day with zero upfront cost based on one month hire
Training
Free 1.5 hours of training provided by our automation team.
Programming Onsite
Our experienced tech team will programme the robots as needed
Maintenance and Security
Ongoing maintenance can be provided with equipment protection
Low Risk
Zero upfront investment and no long-term commitment
Have a question about hiring a cobot? Fill out the form below and we'll get back to you!
Click to Read More about Robots/Cobots
Click to Learn About Robot/Cobot Hire in the UK.