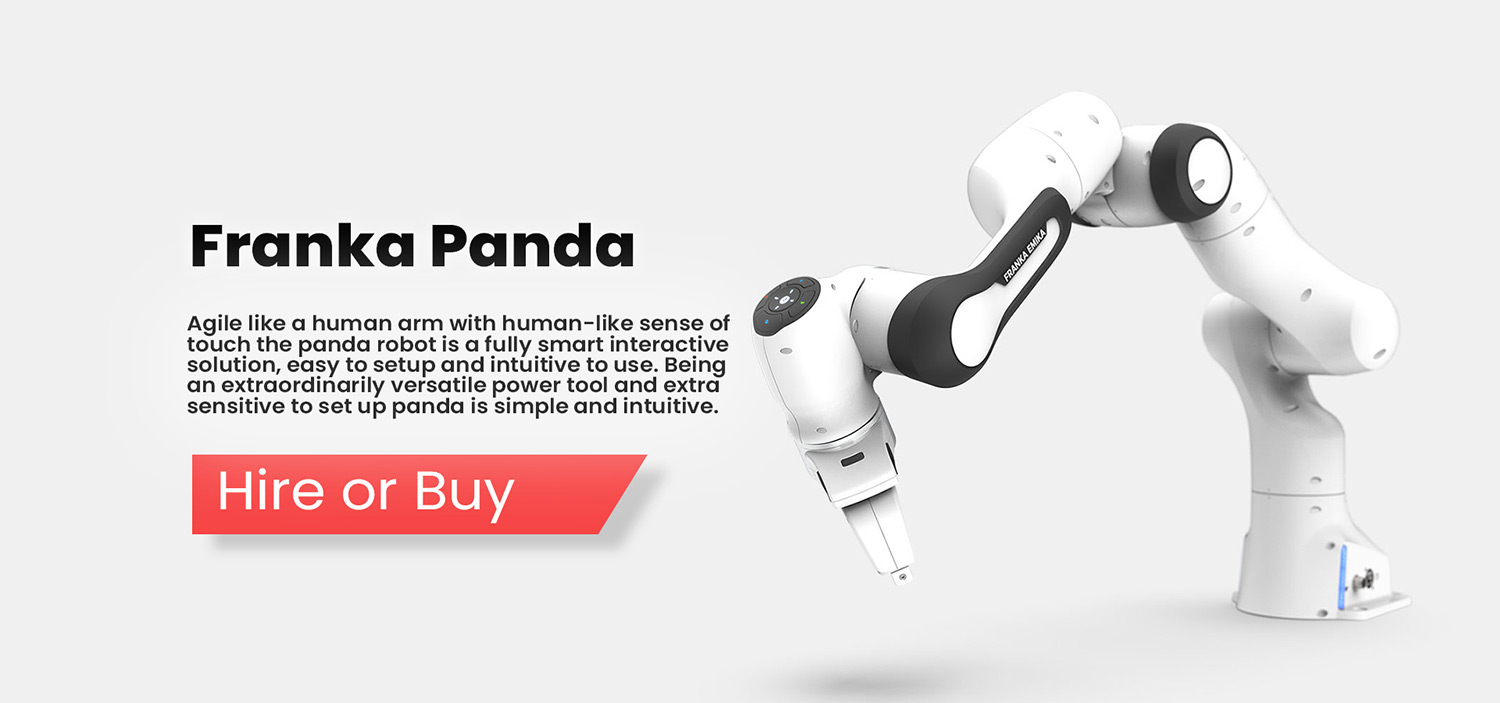 Franka Panda
Agile like a human arm with human-like sense of touch the panda robot is a fully smart interactive solution, easy to setup and intuitive to use. Being an extraordinarily versatile power tool and extra sensitive to set up panda is simple and intuitive.
Technical Description
Panda is a first-generation collaborative robot system designed specifically to assist humans. The complete modularity, ultra-lightweight construction, highly integrated mechatronic design, sensi ve torque sensors in all joints, and human-like kinematics, make the system unique. Based on the "soft robotics control", inspired by human beings, Panda is able to recognize and process even the slightest touch by using its artificial reflex system to react within milliseconds.
PAYLOAD
3 kg / 6.61387 lbs
WEIGHT
18,4 kg / 40.6 lbs
Purpose
Aerospace

Automotive

Catering

Electronics

Packaging

Machine Tooling
Features
Automate tasks up to 3kg

Assembly

Bin Picking

Loading & Unloading

Packaging

Painting

Pick & Place
Functions
Automate tasks up to 3kg

7 axes points with gripper

CNC Machinery

PackagingPainting

Injection Molding

Screwing

Pick & Place
Benefits
Easy to program

Sensitive Insertion

Repeatability

Collision vs Interaction

Unique Sensitivity

Health & Safety compliant
Panda Skills
Unique characteristics of the lightweight robot system designed to accomplish most delicate tasks accurately. Architected, designed and developed by Franka Emika GmbH in Munich and produced in Germany.
[contact-form-7 id="2157″]
Hire UNIVERSAL ROBOT
From £29.99 per day
Click to Learn About Robot/Cobot Hire in the UK.