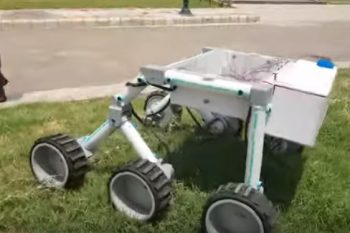 07/01/2020
CES 2020 showcases the quirkier side of robotics
Formerly known as the Consumer Electronics Show, CES remains one of the biggest consumer electronics trade shows in the world. From flying surfboards to smart kitty trays, the expo has a reputation for showcasing the weird and wonderful, as well as the TVs, smartphones and other everyday gadgets many of us will be using over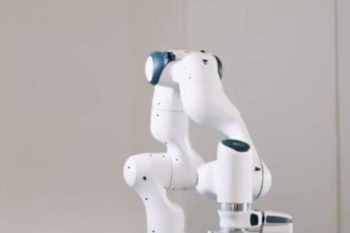 06/01/2020
3 industries where cobots are making a splash
CobotsCobotsCobots (or collaborative robots to give them their full title) are starting to be seen more and more in the business world now. A cobot can work alongside human staff and are packed full of next-gen tech to do this safely and efficiently. This is in direct contrast to traditional robotics in factories which are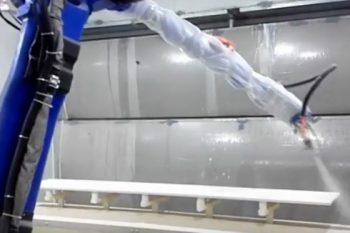 Install cobot automation for more economical, precise, industrial painting
Once upon a time, it was only the boring, messy and jobs with high safety risk factors that were entrusted to robots. The types of tasks that required a more delicate touch were set aside for human workers. But process automation and the development of collaboration robots (cobots for short) in particular has changed all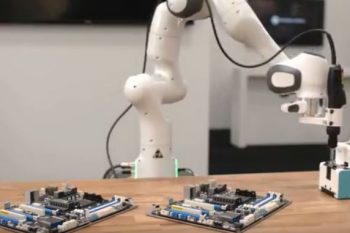 02/01/2020
5 industries that will need cobots to stay competitive in the 2020s
Cobots, or collaborative robots, have been around for a while now and many businesses use them to <a href="https://bots.co.uk/five-ways-cobots-can-increase-productivity/">boost productivity</a> and increase profits. However, there are still many people who have been resistant to using cobots within industry. As we move into the 2020s, automation will become increasingly widespread and those who do not adapt
06/12/2019
3 main types of industrial robots for use in manufacturing
Rapid technological advancements in automation and robotics have seen their adoption into different sectors. The manufacturing industry has been a significant beneficiary of these advancements where robots have been used to increase the efficiency and speed of processes. Industrial robots are classified into different categories based on their mechanical configuration, power supply control, motion control,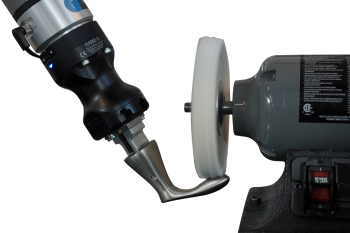 29/11/2019
The most common tasks that pick and place robots perform
Pick and place robots have fast become an everyday sight in industry. They are highly beneficial when it comes to performing easy, repetitive tasks. cobots designed to pick up objects and accurately place them elsewhere should be mounted on stable platforms. They then need to be carefully positioned so that they can access any point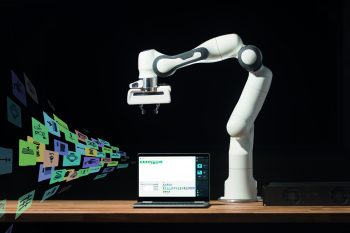 26/11/2019
Cobot vs robot: What are the key differences?
When it comes to a cobot and a robot in work settings, many people confuse them or think they are the same thing. As this is still a fairly new technology for most people to understand, this is not unexpected. It is important to note that a cobot is different from a robot in many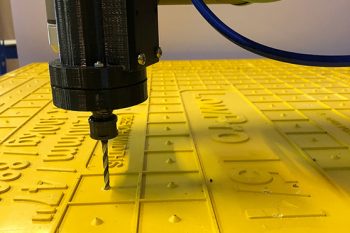 19/11/2019
Five ways cobots can increase productivity
Cobots – collaborative robots – are robots specially designed to work alongside human employees to complete a range of tasks. An increasing number of business leaders are making the move to integrate cobots into their workplace as a means to improve productivity. To help you understand why cobots can boost productivity in this way, we've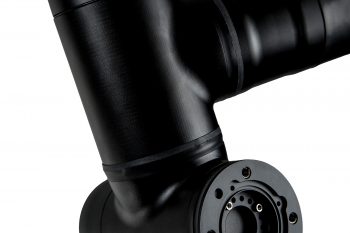 14/10/2019
Demystifying the biggest myths around collaborative robots
Collaborative robots (cobots) have enhanced industrial automation in unprecedented ways through their unique, high-tech, and exciting capabilities. The robots have revolutionised manufacturing by reducing the cost and resources used in various process. Despite the advancements witnessed in the robotic technology, the idea of automation using cobots still elicits false myths and misconceptions, especially from people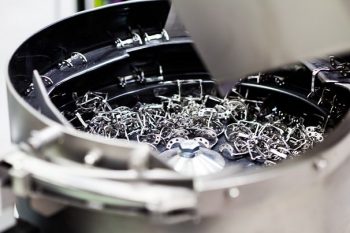 16/09/2019
Tips for balancing a human and robotic workforce
In businesses, technology is playing an important role in increasing efficiency and productivity through automation. As a technology, robots were initially employed in the manufacturing sector as their automation allowed them to effectively carry out repetitive precision tasks that would otherwise be costly or difficult for human labour to achieve. Balancing human and robotic workforce