24/03/2021
The factory Of The Future With Robotics Automation.
Companies are increasing their use of Robotics, According to the International Federation of Robotics, with the integration of artificial intelligence and other improvements in Robotics including reduced costs, Companies around the world will continue to increase the use of Robotics and Robotic Automation within their businesses. A frequently asked question, is how Robotics will impact […]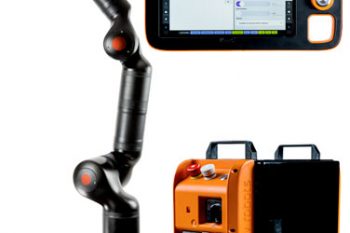 10/07/2020
Automation And Innovation Are Key To The Future Success Of Business.
We are now aware more than ever that Innovation and Automation are Key to the future success of Industry.  This year has so far been extraordinary in more ways than one and with recent restrictions, business closures and complete disruption across many Industries, there have been many areas of business where Robotic Automation has become […]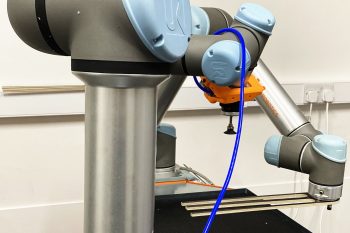 29/01/2020
UR5 Cobots and Vision Inspection
There are numerous reasons for business owners to invest in Cobots UR 5 and many of these reasons are covered by the benefits to a business by increasing productivity and making it a safer environment but there are other specific reasons why Cobots can benefit your business hugely. When operators are working with hundreds of […]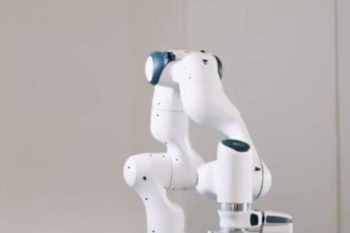 25/01/2020
Robot Automation
Robot Automation There are many reasons and benefits to invest in Robotic automation including saving time, increasing productivity, saving costly mistakes and making the working environment safer for employee's. Robotic automation results in a faster return on investment and factors like product quality and less defects in products. Many businesses speculate on whether to automate […]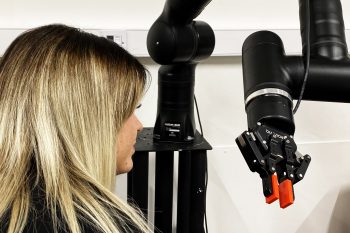 20/01/2020
Business Automation
Many business owners are making the decision to automate areas of their business and can see the huge benefits in doing so but for others, there are still many questions about automation and whether it would be good for their business. One of the most important questions raised when we talk about automation is expense […]
10/01/2020
Automation
Manufacturers are beginning to understand the value of integrating automation into their processes. Automation not only increases efficiency, productivity and profit but it also improves employee productivity. This also helps to guide employee's into more judgment -intensive jobs rather than repetitive roles. Automation allows for more exciting jobs within an organization and rather than eliminating […]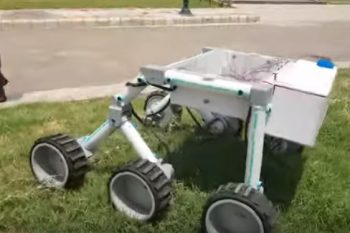 07/01/2020
CES 2020 showcases the quirkier side of robotics
Formerly known as the Consumer Electronics Show, CES remains one of the biggest consumer electronics trade shows in the world. From flying surfboards to smart kitty trays, the expo has a reputation for showcasing the weird and wonderful, as well as the TVs, smartphones and other everyday gadgets many of us will be using over […]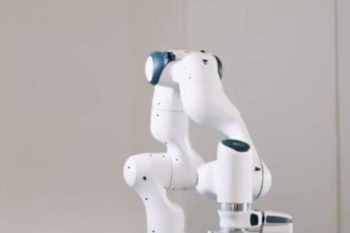 06/01/2020
3 industries where cobots are making a splash
CobotsCobotsCobots (or collaborative robots to give them their full title) are starting to be seen more and more in the business world now. A cobot can work alongside human staff and are packed full of next-gen tech to do this safely and efficiently. This is in direct contrast to traditional robotics in factories which are […]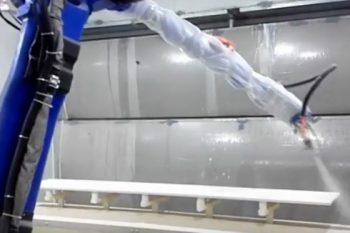 Install cobot automation for more economical, precise, industrial painting
Once upon a time, it was only the boring, messy and jobs with high safety risk factors that were entrusted to robots. The types of tasks that required a more delicate touch were set aside for human workers. But process automation and the development of collaboration robots (cobots for short) in particular has changed all […]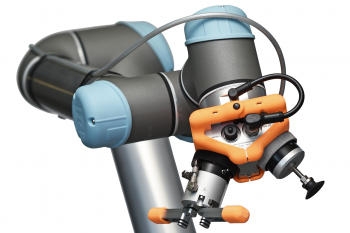 12/12/2019
3 reasons to automate tasks using a robot in the manufacturing sector
Anyone who runs their own manufacturing business will usually have a factory or warehouse setting as their main HQ. This allows the goods you make to be manufactured on-site while any admin tasks can be handled in upstairs offices. The manufacturing sector is always looking to work more efficiently and this has seen it use […]