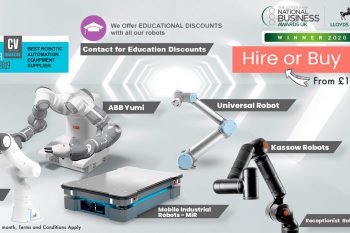 17/12/2021
Hire a Robot for Your Automation Project
Hire a Robot for Your Automation Project Imagine paying the same amount you pay a temporary employee for automation! What could that mean for your company, scalability, and ultimately your bottom line  to Hire a Robot for Your Automation Project? By now, it is clear that the future of technology heavily involves Artificial Intelligence (AI) […]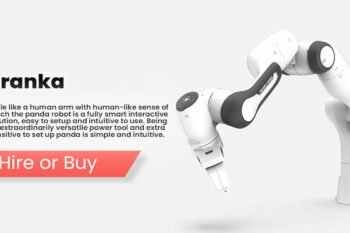 30/11/2021
What are Cobots?
What are Cobots? They've been around since the 1990s – collaborative robots, known as Cobots, operate in conjunction with humans to perform given tasks. Unlike traditional industrial robots, which are isolated from human contact, cobots directly interact with humans in a shared workspace. Cobots can perform assembly tasks that are unpleasant, ergonomically strenuous […]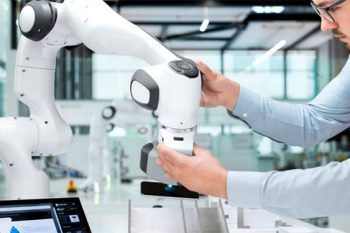 28/04/2021
Robotics In Manufacturing Are On The Rise
Industrial Robots are becoming faster, smarter and cheaper and many Companies have already integrated them into their workforce, with many others seriously considering adding them to their businesses. The misconception that Robots are going to take jobs is now being replaced with the more realistic reality that Industrial Robots in particular are working alongside […]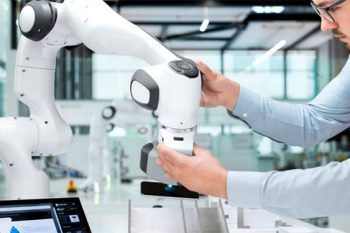 29/01/2021
Are We About To Meet Our Future Robot Coworker
We hear the phrase, Robots are going to steal your job,  in fact it's one concept that overrides any other ideas when it comes to Robots entering the work place.  If we look at the most heavily automated countries in the world such as japan, South Korea and Germany,  they also have some of the […]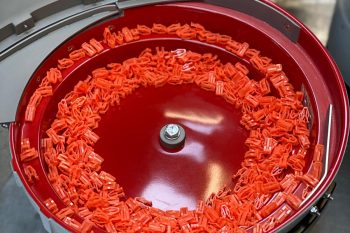 09/12/2020
Vibratory Bowl Feeders And Step Feeders.
In many factories today, Robots can be seen collaborating with Human workers and may Robots are self -navigating. The term Cobot was coined at northwestern University in America and defines Cobots that collaborate with humans in the workplace. Robot automation is increasing dramatically within manufacturing and vibratory bowl feeders are a traditional way of […]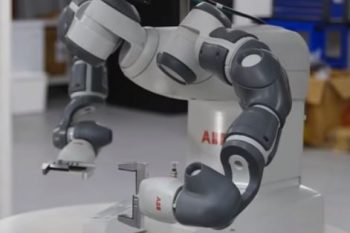 26/10/2020
Robotic Trends To Look Out For In 2020-2021
The Robotics industry has been steadily rising and growing over the last few years and individuals and larger corporations have been able to perform a multitude of tasks in a much more efficient way.  This is largely due to massive developments within the industry including new and improved software and technologies. As the robotics […]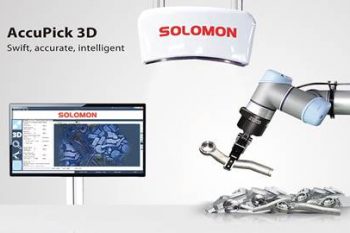 03/05/2020
Automated Bin Picking
Manufacturers and businesses are working hard to keep up with demand and stay ahead of the competition.  The automation of pick and place of manufacturing processes with robot vision are processes that involve picking and placing various parts from the start of the production line to the end. Automating these tasks wasn't always easy […]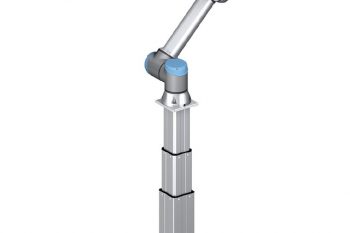 25/03/2020
Robot Automation Within Factories.
Robots have become smarter, cheaper and easier to use and the advancements in technology mean staff are able to easily operate the robots within the work place with ease and understanding. Robots are not a new concept within industries and they have been used for many years to handle a single part of a process […]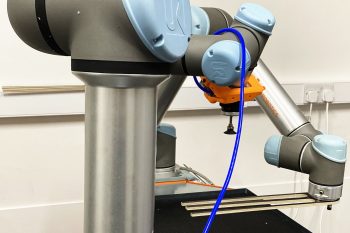 13/03/2020
Why Only 16% Of Small Business Enterprise Manufacturers Are Using Robots.
Its estimated that just 16% of the UK's (small and medium business enterprise) manufacturers use Robots in their applications, 13% of UK's SME's have plans to use Robots in the very near future.  A further 70% are either unsure about whether to implement them or are not planning on doing so in the near future. […]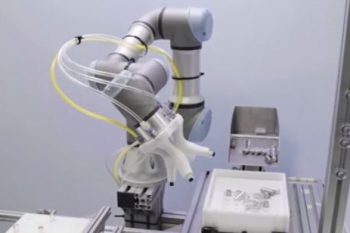 06/03/2020
How Robot Automation Will Increase Within The UK.
We are not far away from having Robots as work Colleagues and whilst that may be a scary thought for some, many businesses are already adopting Robot automation within their businesses offering staff the chance to not only operate the robots but move on to more productive roles. Automation in many sectors, most notably manufacturing […]