06/12/2019
3 main types of industrial robots for use in manufacturing
Rapid technological advancements in automation and robotics have seen their adoption into different sectors. The manufacturing industry has been a significant beneficiary of these advancements where robots have been used to increase the efficiency and speed of processes. Industrial robots are classified into different categories based on their mechanical configuration, power supply control, motion control, […]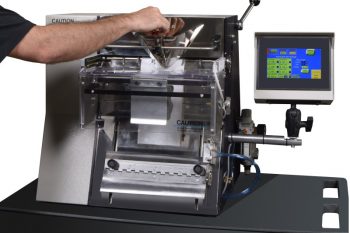 02/12/2019
BAGGING MACHINE
Bagging machines can also be called packaging machines. There are primarily used for all kinds of bagging operations, from little packages to distribution packs. Bagging processes include; fabrication, cleaning, filling, sealing, combining, labelling, overwrapping, palletizing. Most packaging operations cannot be done without packaging or bagging equipment. For instance, some packaging requires heat to seal the […]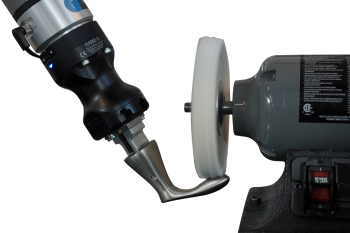 29/11/2019
The most common tasks that pick and place robots perform
Pick and place robots have fast become an everyday sight in industry. They are highly beneficial when it comes to performing easy, repetitive tasks. coBots designed to pick up objects and accurately place them elsewhere should be mounted on stable platforms. They then need to be carefully positioned so that they can access any point […]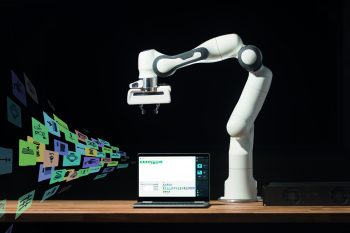 26/11/2019
Cobot vs robot: What are the key differences?
When it comes to a cobot and a robot in work settings, many people confuse them or think they are the same thing. As this is still a fairly new technology for most people to understand, this is not unexpected. It is important to note that a cobot is different from a robot in many […]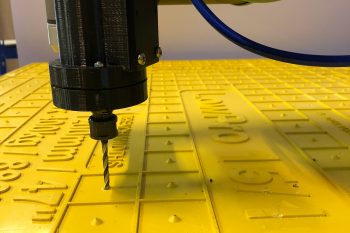 19/11/2019
Five ways cobots can increase productivity
Cobots – collaborative robots – are robots specially designed to work alongside human employees to complete a range of tasks. An increasing number of business leaders are making the move to integrate cobots into their workplace as a means to improve productivity. To help you understand why cobots can boost productivity in this way, we've […]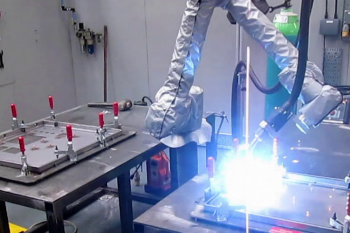 30/10/2019
How the automotive industry is benefiting from welding robotics
Welding robots in the automotive industry has become a universal application that car manufacturing companies are increasingly using in their daily activities. While robots are also used in other applications such as painting, welding remains one of the main areas where the technology is used. The automotive industry has also not been left behind in […]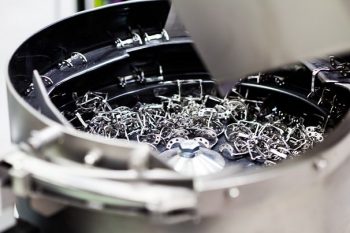 16/09/2019
Tips for balancing a human and robotic workforce
In businesses, technology is playing an important role in increasing efficiency and productivity through automation. As a technology, robots were initially employed in the manufacturing sector as their automation allowed them to effectively carry out repetitive precision tasks that would otherwise be costly or difficult for human labour to achieve. Balancing human and robotic workforce […]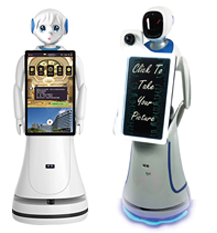 30/08/2019
What does hiring a robot say about your business?
Robot hire is still yet to fully take off in popularity, though it's inevitable that it will, so many businesses are left unsure about the image robot hire will present. If you're thinking about hiring a robot, either for a trade show, event, or for use within your business, what is it actually going to […]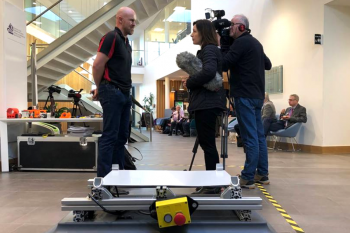 15/07/2019
Is your business ready for Cobots?
A recent development in the industry is the rise of the Cobot – or collaborative robot. More and more workplaces all over the world are starting to use these machines to make life easier for their human counterparts, and there are clearly many benefits to doing so. You can expect the use of Cobots to […]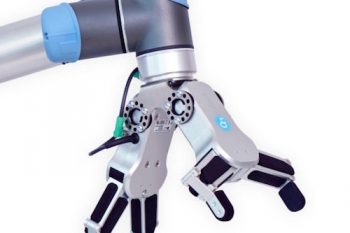 17/06/2019
How cobots are enabling people to work smarter
The words 'automation' and 'artificial intelligence' are tinged with thoughts of robots taking people's jobs, and humans becoming somewhat redundant in the manufacturing sector. Dystopian films and books have played a significant role in enabling this perspective, but is it actually realistic? Will AI and advanced robotics really 'take' our jobs? Adaptation and evolution Throughout […]