Robotics Education – Bots Supplies Robot Arms and Training to Brunel University London
With the future of some industries relying on the successful implementation of automation, the importance of robotics education and research has never been so high on the agenda.
It is, for this reason, Bots.co.uk continues to work alongside leading universities and educational establishments both in the UK and wider afield to supply robot arms, systems, and training to their educators.
Our latest collaboration is with Brunel University London, widely recognised for spearheading technology education and research, and to who we have supplied both Franka Research and Kassow robotic arms.
In addition to the hardware our lead Systems Architect, Chris Wood, spent time with the Brunel Robotics Team (pictured below) to provide additional training on the setup and programming of the systems to enable the team to develop and share these with the students coming through their Autonomous Systems and Robotics faculty.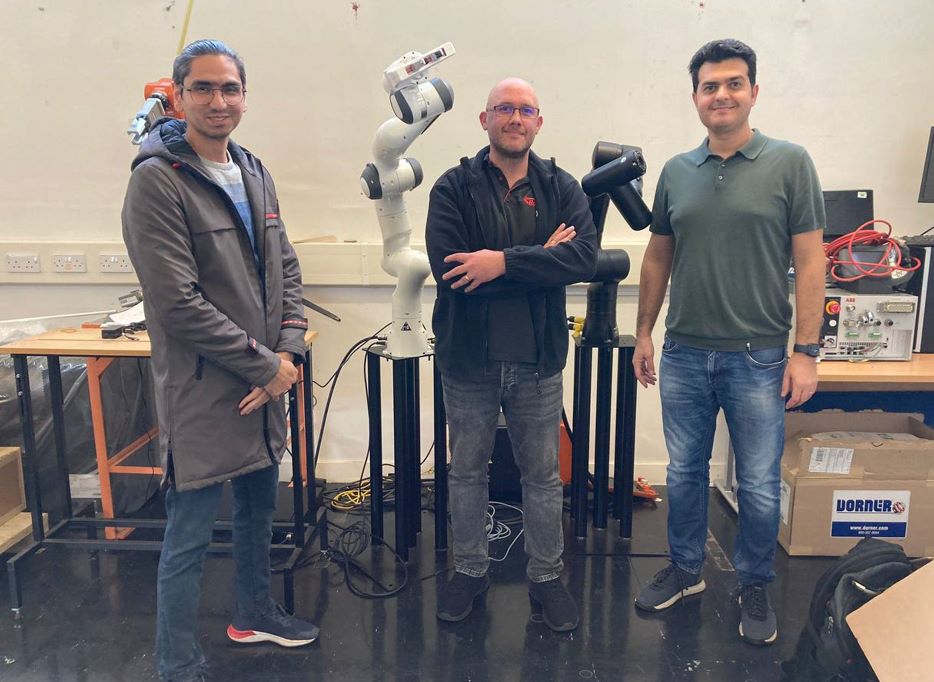 The Franka Emika supplied was the FCI Research model 2 with Gripper and web interface and the Kassow being the KR810 with tablet controller, a strong and fast industrial cobot with a reach of 850 mm and a payload of 10 kg.
Chris advised Morad Danishvar PhD MIET, Senior Research Fellow/ Co-Director of Digital Manufacturing Centre, and fellow staff members through the set-up of the Franka and Kassow robot arms from out-of-the-box to operational status, through the different programming interfaces and safety aspects of both robotic arms.
Commenting on the installation Morad advised; "I would like to thank you (bots.co.uk) on behalf of Brunel University for your efforts and support in the installation and training of the robots. Chris was so supportive and friendly, and we appreciate it."
Both the Kassow and Franka robots will be used by the team and students at Brunel University London as part of a new cobot-focused robotics education department, being launched in the next academic year.