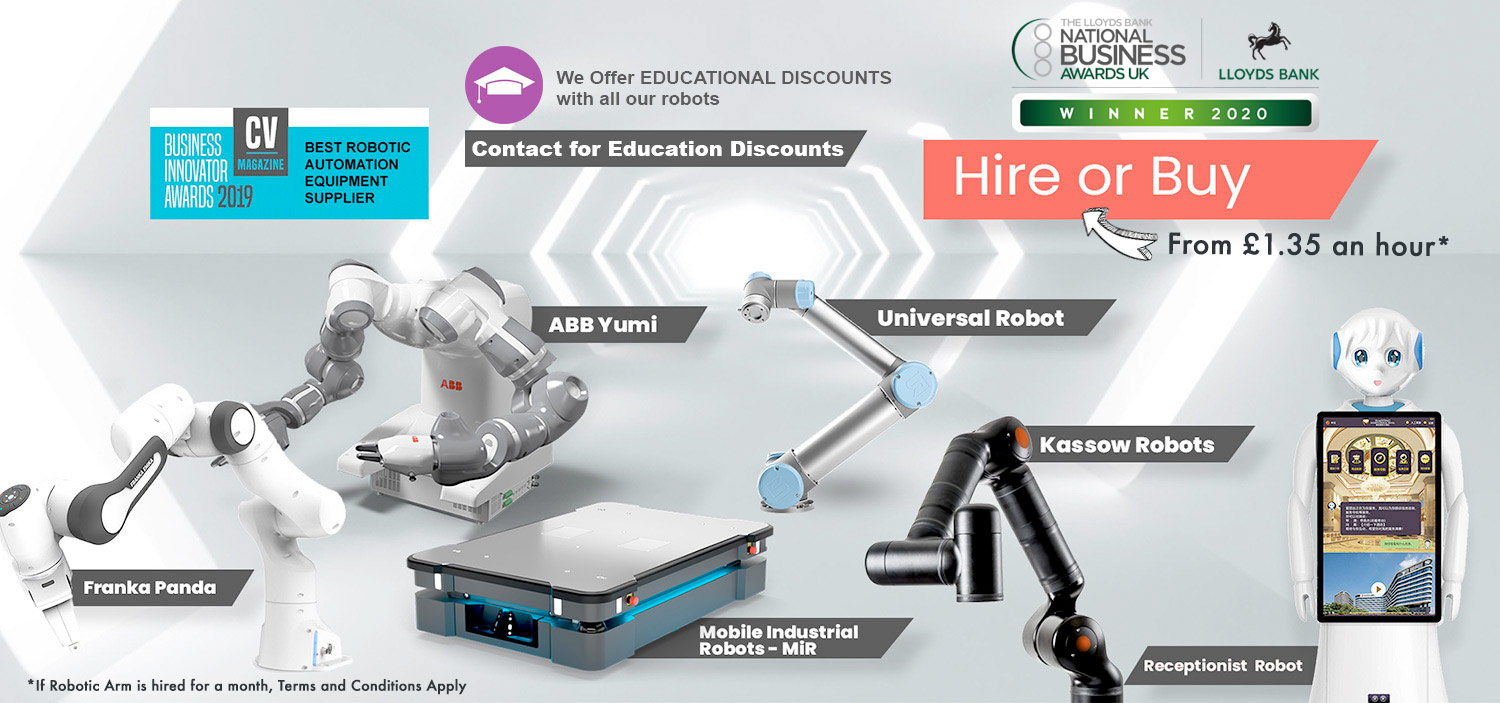 Cobot arms for hire or sales.
Bots.co.uk are leading robotics specialists. Designing Robots and automation systems for companies like VEOLIA, Samsung, EA Games, BBC to name a few. Winner of Lloyds business awards for AI 2020 from recognition f our work in robotics for fighting the coronavirus.
Bots are the inly UK company that offers HIRE and sales of a wide range of robots.
We aren't affiliated with any company so we can offer the best robot for the job.
We design and build any robot or automation project you need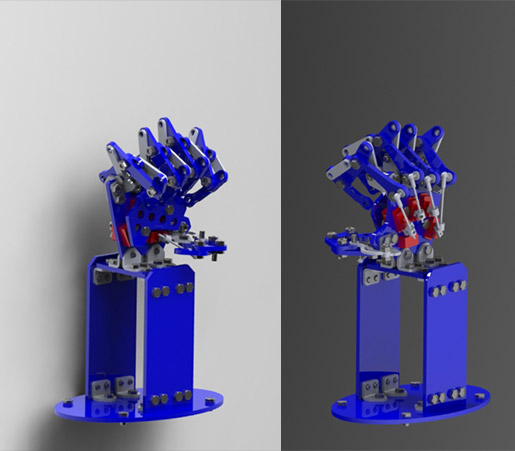 Winner of Most Innovative Automation Company of the Year 2019
At bots.co.uk we hire and install all automation equipment, this helps you test the project, if the automation cannot be achieved by us to your satisfaction we will refund all the costs. We are the only company that puts our money where our mouth is. At bots.co.uk we hire robots to some very prestigious companies from Samsung to BMW. We have vast experience into which robot will do the job better than the rest. We are not tied to any company in particular so we can recommend all the robots and give you the one that is correct for the job. Why not give us a call and arrange a FREE onsite visit today.
UK Listed Robotics Companies
Since A.H Reffel and Captain Richards made one of the world's first robot in 1928, UK has provided a home for robots ever since. Even after a century later, UK has remained one of the world leading research centres for robots. A research by CB insight is of the opinion that British start up presently account for more than six percent of the global robotics market, though it's a mixture of business ecosystem, academic expertise millions of pounds funding from UK government. These has created fertile ground for robotics growth in UK.
Therefore, UK Robotics has had a strong history of providing great robotics. They provide a high quality and automation solutions for life science and manufacturing industries. The UK is also known to have one of the best robotics ever since Captain Richards and A.H Reffel built the first robot in 1928. UK is one of the leading centres for robotics.
UK robotics is known for its passion for excellence and a high satisfying approach towards her customers. Before they embark on software development project, they perform a test, as is their custom. This helps them ensure that the requirements are understood and a model for proof of the operation of the software really exist.
UK robotics can produce unique software solutions to support wide range industries such that are into manufacturing, automation, life science, among others.
List of Robotics companies
This are the list of robotic companies in UK.
Abb Limited: they provide robotic and motion division products that increases industrial productivity and energy efficiency.
Comau UK limited: it worldwide leader in providing advanced industrial automation solution.
Fanuc UK Limited: it provides industrial automation solution.
Kawasaki Robotics UK Limited: they manufacture and supplies industrial robots that can work efficiently in all manufacturing sectors.
Kuka Robotics UK LTD: they offer an automated robotic system and solution integrator within the manufacturing industry.
Nachi Europe UK Branch
Omron Electronics UK LTD
Staubli UK LMT
TM Robotics Europe LIMTED
Universal Robots A/S
Yaskawa UK LTD
Altech UK Labelling Technologies LTD
Axelent LTD
Aylesbury Automation LTD
B & R Industrial Automation LTD
Beckhoff Automation LTD
Cimlogic LTD
CWM Automation LTD
Equipment Support Company LTD
ETT-UK LTD
Festo LTD
Hikvision UK LTD
IFM Electronic LTD
ILAPRA UK
Keymac Packaging System LTD
Leuze Electronic LTD
Multivac UK
Phoenix Contact LTD.
PP Control & Automation LTD