Robotiq
Offering plug and play grippers for collaborative robots.
Easy to use and install with many features.
Vacuum Grippers
Simple to Program
Easy and Fast Installation
Low Noise Level
Quick Response
Customisable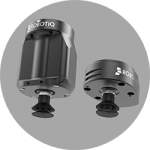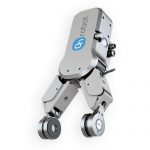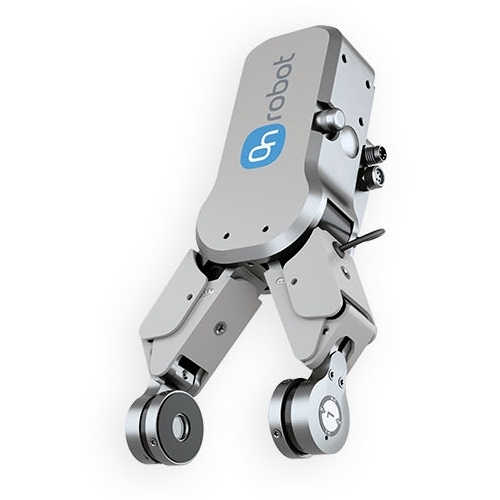 RG2-FT – SMART GRIPPER WITH F/T SENSOR
The RG2-FT delivers a gripper with added sensing and intelligence, capable of controlling the robot and itself to achieve what the operator would like it to do, even when exact parameters cannot be programmed in advance.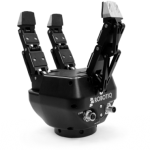 3-Finger Adaptive Robot Gripper
A versatile gripper allows any object of any shape to be picked up with maximum flexibility.
CNC Machine Tending Kit
Dual Hand-E grippers with an angled bracket (90°)
Fingertips starter kit, including a fingertip extender for larger parts
Machine Tending Copilot software, including Force Copilot and Contact Offset
Robotiq Wrist Camera (optional), including the new Visual Offset function
eLearning course on how to best use your kit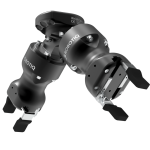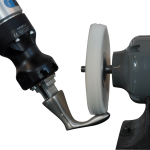 External Tool Finishing Kit
Save hours of programming
Compensate for external tool wear
Program on an intuitive interface
Operate with any expertise level
Automate one of the toughest, dirtiest jobs
FT 300 Force Torque Sensor
Program complex tasks the easy way.
Unlock force-sensitive applications.
Increase robot-cell reliability and flexibility.
Master force control in no time.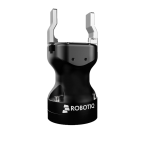 Hand-E Adaptive Gripper
Plug + Play and easy to program
High accuracy and wide stroke
Ideal for precision assembly tasks
Built for industrial applications and harsh environments
Sanding Kit
Reduce programming time from hours to minutes
Automate sanding tasks the easy way
The only hardware and software sanding solution for Universal Robots
Increase quality and productivity
Reduce worker injuries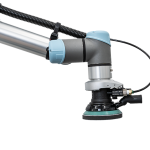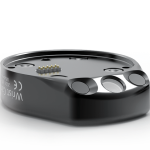 Wrist Camera
Easiest vision hardware and software made for Universal Robots
Locate different parts in a structured or unstructured environments
Adapt quickly to workplane and task changeovers
Barcode and 2D code reading
Operate with any expertise level