See how you could solve your automation challenges.
Our ready-to-go solutions are a perfect fit for common applications, as well as can be a great starting point to build upon a more complex automation case.
Franka Emika Cobot offers the easiest and fastest workflow-based user experience. Using Desk – Franka Emika's browser based interface – apps can be arranged to create entire tasks in no time. These tasks can quickly be adapted, reused or deployed on multiple robots to remarkably reduce setup costs.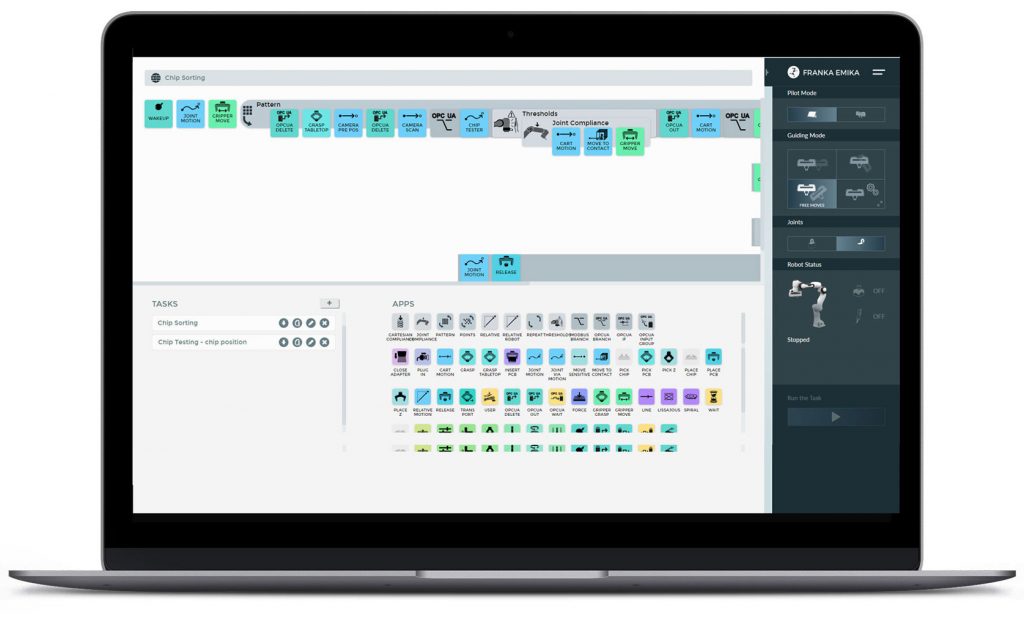 An app for every purpose
Robot apps incorporate the entire complexity of the system and represent modular building blocks of a production process such as grasping, plugging, insertion and screwing. Individual apps can be parameterized by means of showing Franka Emika poses by demonstration, or adding context relevant parameters such as speed, duration, forces, and triggering actions.