Autonomous forklift truck hire
Self-driving robotic forklift trucks enable businesses to introduce convenient and affordable automation to their operations and can improve efficiency during repetitive handling tasks.
Activities such as moving pallets in a warehouse or towing trailers from one location to another can be easily achieved using automation via the Internet of Things. The concept is simple: set the control parameters for your automated forklift truck via a cloud-based app, instruct the forklift to perform set tasks at a particular time/day, and enjoy a more efficient workspace.
Automated forklift trucks can be easily integrated into existing warehouse infrastructure without any compromise on dependability. They can even be programmed to interact safely with other vehicles and people. For example, if needs be, robotic forklift trucks will stop and give way in order to comply with health and safety legislation.
Why your business could benefit from a robotic forklift truck
If you're considering forklift truck hire in the UK, it makes sense to choose an autonomous robotic solution. Automation can offer a great return on investment, will ensure busy production lines continue to run smoothly, and can even help to drive down production costs.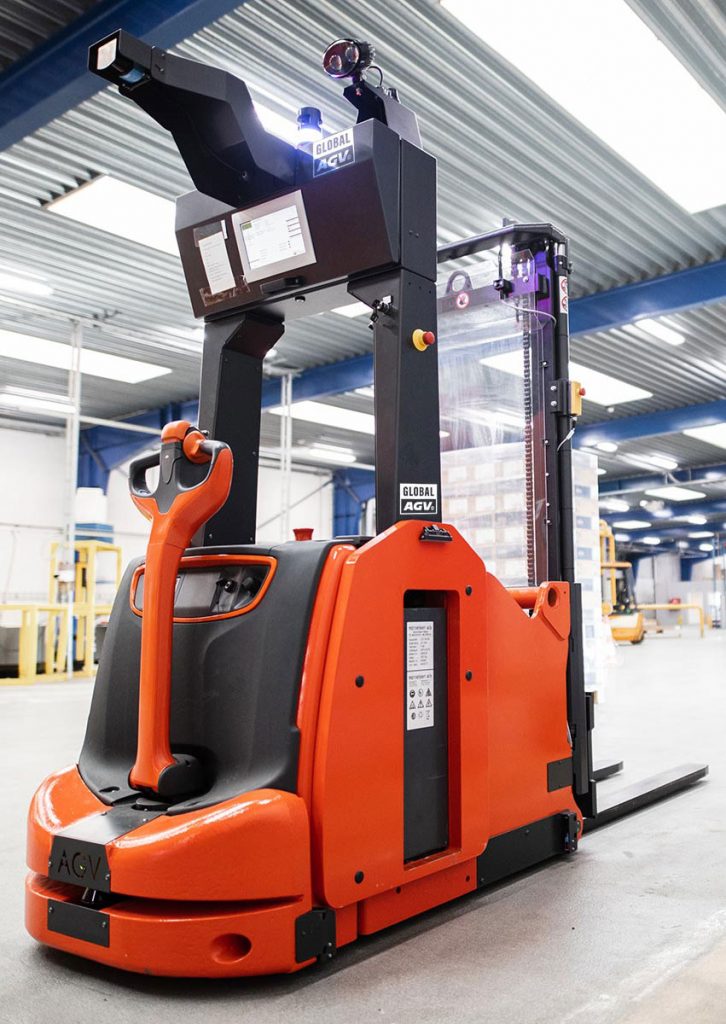 While it might seem costly to outright purchase automated forklifts, the ability to hire robotics – also known as Robots as a Service (Raas) – can help SMEs and start-ups to access new technology on a pay-as-you-go basis.
Hiring based on a RaaS model means that your company won't be tied down with the maintenance, programming and upgrading of devices. Instead, you can simply expect your robotic forklift truck to work even in the most demanding of conditions across multiple shift patterns, which helps your brand to maximise its productivity.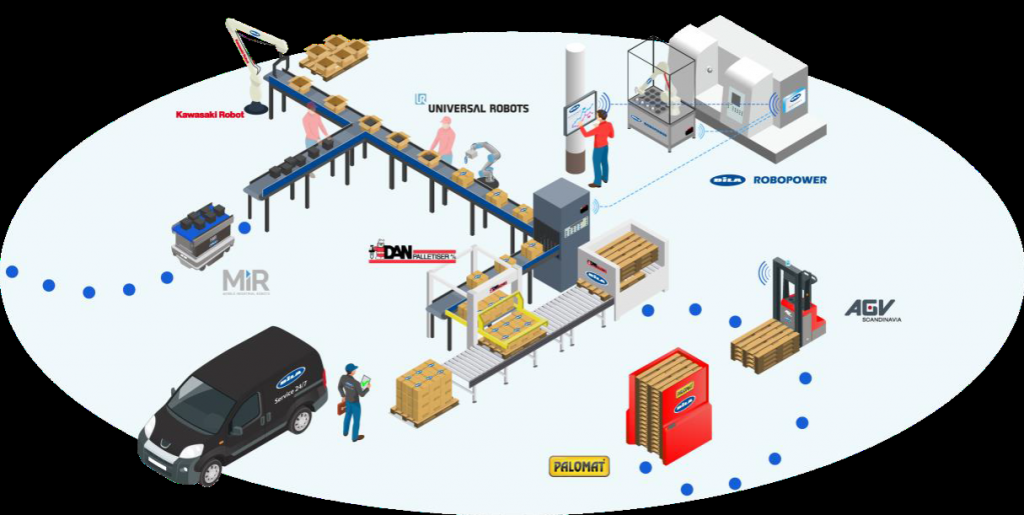 Example applications of an autonomous robotic forklift truck
Barcode scanning – Robotic forklifts can be fitted with a barcode scanner to read barcodes affixed to pallets. With the assistance of cloud-based software, the forklift can be told where/when to move a pallet.
Conveyor administration – End-of-line sensors on a conveyor belt can detect when a pallet is approaching, communicate with an automated forklift via the IoT and request that it transports the pallet away.
Lane scanning – Front-facing laser technology on a robotic forklift can be configured to automatically detect free spaces in warehouses. When a lane is clear, the forklift can automatically deposit its load and move to its next assigned task.
Stacking/storage – A robotic forklift can safely and autonomously stack pallets, pick pallets and drop pallets in different storage locations.
If you would like to know more about how automating your storage and production processes could improve efficiency and reduce costs, why not get in touch with us today?
Customer: Arla Foods, Rødkærsbro
What makes Global AGV unique?
• We have removed the complexity of self-driving forklift trucks
• We sell products and not projects -as the only ones in the world
• No large and expensive consulting projects
• Very short lead time due to a standard product. 3-4 weeks
• End-users and dealers can easily modify routes themselves – high flexibility.
Areas of application
• Transportation of pallets
• Delivery and removal of loads for production lines
• Cargo removal in storage areas
• Transporting cargo over long distances
• Platform loading and unloading
• Pick-up and placement on or in machines
• Conveyors
• Wrappers/foil machines
• Palletisingmachines
• PALOMAT® AGV
The AGV-solution is a very good example of streamlining the overall production flow. The AGV suits itself and runs smoothly on the well-defined routes from A to B. It is easy and simply to handle the AGV.
Statement:
We can easily change the routes and other functions if our need changes.
–Allan Poulsen, Arla Foods Rødkærsbro.
It only took 8 months and then the AGV was repaid!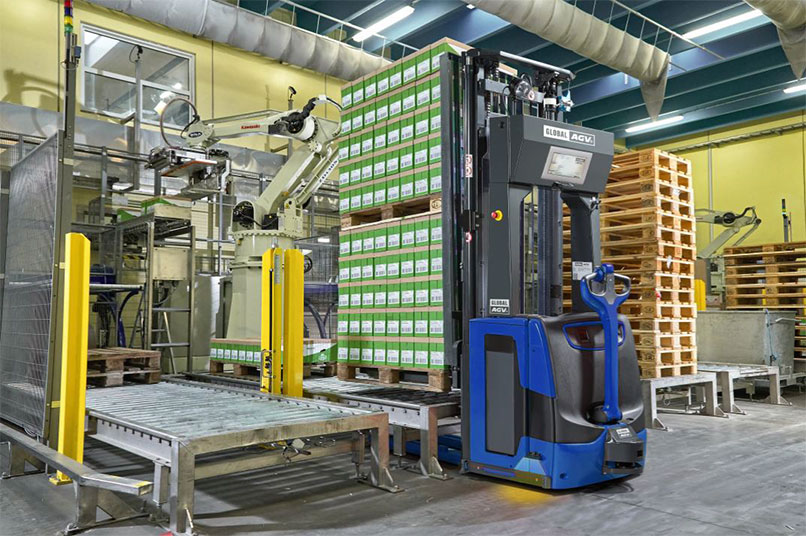 Click to Learn About Robot/Cobot Hire in the UK.